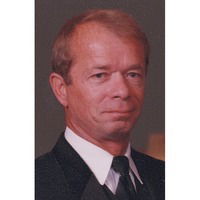 Larry L. Niemeier, 68, of Cherokee, passed away Monday evening, March 16, 2020 in Unity Point Health-St. Luke's Hospital in Sioux City.
Larry was born on July 16, 1951 at Cherokee, to Lester & Frances (Roggow) Niemeier. He graduated from Cherokee Washington High School in 1969 and then attended the University of South Dakota and Iowa Lakes Community College.
Larry had worked for the City of Cherokee in the Water Department, at Marian Health Center in Sioux City as an Addiction Counselor, Synergy Center, originally as an addiction counselor then later as their director. He had been the director of the Midwest Christian Children's Home, worked at Gordon Recovery Centers which later became Jackson Recovery Centers. He was always most proud of his work as an addiction counselor and helping others battle addiction.
Larry was a member of the Trinity Lutheran Church in Cherokee. He enjoyed teaching Tae Kwon Do for many years. He liked riding his Harley-Davidson motorcycle, golfing and hunting with his sons, and fishing with his grandchildren.
He was preceded in death by his parents, brother Jerry Niemeier, paternal grandparents Arnold and Anna Niemeier, maternal grandparents Edward and Ida Roggow.
He is survived by his three sons and their families: Josh Niemeier (special friend Lisa Roder) of Storm Lake, and children Nicolette Luhman, Nolan (Lorissa) Luhmann and their son Kaysen; Matt (Kim) Niemeier of Sioux City, and their children Taylor and Caleb; Dan (Leah) Neimeier of Aurelia, and their children Gavin, Gracelyn and Anna.
Funeral arrangements are currently pending at the Boothby Funeral Home in Cherokee. Online condolences can be left at www.boothbyfuneral.com