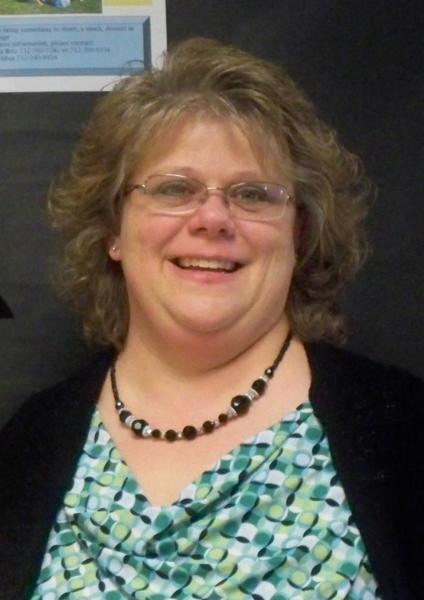 Lisa MIchelle Loring, 52, of Aurelia, passed away on Sunday, March 15, 2020, at Mercy Medical Center in Sioux City.
Lisa Michelle Loring, the daughter of Grover and Cheryl (Shipper) Reiser was born April 16, 1967 in Worthington, MN. Her childhood years were spent in the Everly, IA area, where she attended school and graduated from Everly High School in 1985. She then attended Spencer School of Business, Iowa Lakes Community College and Buena Vista, where she earned her Bachelor's Degree.
Lisa married Gary Loring on March 6, 1999 in Spence. She worked for several nursing homes before moving to Aurelia, and worked for Happy Siesta nursing home in Remsen.
Lisa enjoyed gardening, reading, remodeling projects, traveling, camping, visiting giftshops, her dogs, Nick and Jack and her work with residents and staff. She especially enjoyed spending time with her family.
She was preceded in death by her grandparents; her father, Grover; a niece, Shelby Reiser; mother-in-law, Ardella Laubenthal; father-in-law, James Loring; and a brother-in-law, Thomas Loring.
Left to cherish her memory are her husband, Gary of Aurelia, IA; 3 children, Johnathon Enger of Spencer, ETRSA Collin Loring of Honolulu, HI, and Hannah Loring of Aurelia; her mother, Cheryl of Spencer; one brother, Ryan "lil butchie" (Jill Borkowskie) of Everly; 3 sisters, Tammy Wescott of Mitchell, SD, Jennifier (Todd) Sampson of Wisconsin Dells, WI, and Melinda (Paul) Reiser of Charleston, TN; nieces; nephews; other relatives; and many many friends.
Due to the Corona Virus and following guidlines, there will be a private family service. Pastor Lee Laaveg will officiate.
Burial will be in the Riverside Cemetary of Spencer.
Warner Funeral Home of Spencer is handling arrangements.