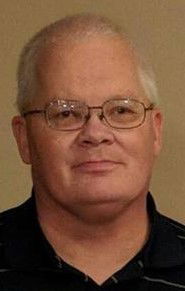 By JEFF BENSON | Cherokee County News-Patriot Sports
MARCUS, Iowa - The AKron-Westfield boy's basketball team locked down a Class 1A opening round win against MMCRU on Monday (Feb. 17) by a score of 73-54.
It was unfortunate timing for a MMCRU team that already owned a pair of wins against the Westerners on the regular season, as the Royals season comes to a close with a 3-19 record - ending the season on a seven game losing streak.
While Akron-Westfield led at each of the quarter breaks, MMCRU kept it competitive the first half.
The Royals trailed 20-12 after one quarter and was down only three points 29-26 at halftime.
The second half MMCRU couldn't find another gear to defensively or offensively to keep it to a single digit deficit. The Westerners outscored MMCRU 44-28 in the second half.
The game had its share of three point shooting as the two teams combined for 73 attempts from beyond the arc. MMCRU made 12 and Akron-Westfield made 10.
Three Akron-Westfield players Sawyer Drent, Carter Drent and Colton Dennison all finished with more than 20 points. Sawyer Drent finished with a game-high 22. Carter Drent added 21 and Dennison finished with 20. The trio combined to shoot 50 percent (26-of-52), while the remainder of the Westerners' team were only 3-of-11 from the floor.
MMCRU finished the game shooting 33 percent (19-of-57), and founf itself on the short end in rebound margin, finishing a minus -13 (37-24) for the opening round affair.
Freshman Kamden Steffen, the Royals' second leading scorer on the season at 14.6 points per game finished with a team-high 20. Junior Cade Pepper, the Royals' leading scorer coming into tournament play at just over 15 points per game finished with 14. All but two of Pepper's point came by way of three point shooting where he went 4-of-16.
Pepper finishes the season with 82 three point baskets, which tied hom for second on the season. The Class 1A season leader was Gage Fry from Grandview Christian who finished with 83 and Austin Huber of Alburnett made 82.
As a team, MMCRU wound up making 170 three point field goals, which was 13th best of 1A schools. The 1A leader was Akeny Christian with 224.
Akron-Westfield (1-19) will advance to face ranked South O'Brien on Thursday in Paullina.
Akron-Westfield 20-29-53-73
MMCRU 12-26-40-54
MMCRU (54)
Starters: Cade Pepper 5-17 0-0 14, Keegan Steevens 1-1 0-0 2, Preston Astidias 0-3 0-1 0, Kamden Steffen 7-18 4-9 20, Derrick Goth 3-13 0-0 9.
Subs: KC Nicks 3-5 0-0 9, Brett Staab 0-0 0-0 0.
MMMCRU Individual Leaders
Rebounds – Steffen 9, Astidias 6, Pepper 5
Assists – Pepper 3
Steals – Steffen 4, Pepper 3
Blocks – None
| | | |
| --- | --- | --- |
| | A-W | MMCRU |
| 2PT Field Goals Made-Attempted | 19-29 | 7-18 |
| 2 PT Field Goal Percentage % | 65.50% | 38.90% |
| 3PT Field Goals Made-Attempted | 10-34 | 12-39 |
| 3PT Field Goal Percentage % | 29.40% | 30.80% |
| Overall Shooting Percentage % | 46.00% | 33.30% |
| Free Throws Made-Attempted | 5-7 | 4-10 |
| Free Throw Percentage % | 71.40% | 40.00% |
| | | |
| Offensive Rebounds | 13 | 5 |
| Refensive Rebounds | 24 | 19 |
| Total Rebounds | 37 | 24 |
| | | |
| Assists | 17 | 4 |
| Steals | 8 | 11 |
| Blocked Shots | 3 | 0 |
| Turnovers | 23 | 14 |
| Personal Fouls | 14 | 9 |