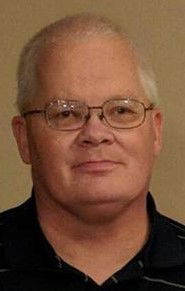 By JEFF BENSON | Cherokee County News-Patriot Sports
CHEROKEE, Iowa - The Cherokee girls basketball team never discovered their 3-point shot offensively, but made the most of their opportunities inside the arc in its 59-47 Lakes Conference win against Spirit Lake. It was Senior Night and a great crowd was on hand to witness the pace of the game fitting of Cherokee.
Junior JeMae Nichols hit quick start and never cooled off offensively from beginning to end.She hit 9-of-12 shots from the floor and 9-of-10 from the foul line, finishing with a game-high 27 points.
"JeMae was aggressive attacking the basket and on the defensive end of the floor," said Cherokee coach Brandon Slaughter. "She played her most complete game for us tonight."
For Cherokee the damage was already done in the first quarter, building a 24-9 lead, which saw Nichols with 10 first quarter points and 17 in the opening half of play.
Cherokee's lead at haftime was 37-21 and 53-34 after three quarters.
"As a team, we worked our in and out game offensively. We played solid defensively and cut down on dumb silly mistakes," said Coach Slaughter.
The pressure of the Cherokee defense was making its mark with Spirit Lake struggling to get the ball past the time line. Overall the Braves forced 29 Indians turnovers.
A scrappy Spirit Lake team was going away quietly as they began the fourth quarter on a 8-0 run to cut the deficit to 11 points (53-42) before Grace Anderson put Cherokee's first points on the scoreboard in the quarter with 3:05 remaining.
However, Cherokee held on to compete the season sweep of Spirit Lake, having beaten the Indians in a Jan. 3 meeting in Spirit Lake 62-47.
Three Spirit Lake players worked to get into double figures with Jordan Hamm and Brooke SMith each with 11 points and Emma Lovell with 10.
Lovell and Hamm tied Nichols for game-high honors in rebounds - each player finishing with six boards.
Spirit Lake (11-6, 5-5) saw a three game win streak snapped.
Cherokee (14-5, 7-2) wraps up regular season and Lakes Conference play on Friday at Spencer.
Spirit Lake 9-21-34-47
Cherokee 24-37-53-59
CHEROKEE BRAVES (59)
Starters: Grace Anderson 3-4 0-0 6, Alexis Pingel 3-7 0-3 7, JeMae Nichols 9-12 9-10 27, Teagan Slaughter 1-7 0-0 2, Kenna Mongan 3-6 2-2 9.
Camille Zwiefel 1-2 0-0 2, Abbey Vandelune 1-3 2-5 4, Megan Boger 0-2 0-0 0, Anna Paulsrud1-1 0-1 2, Molly Pitts 0-0 0-0 0, Jena Jenness 0-0 0-0 0, Kayden Waldner 0-0 0-0 0, Melissa Kelly 0-0 0-0 0.
Cherokee Individual Leaders
Rebounds – Nichols 6, Anderson 2, Zwiefel 2, Pingel 2
Assists – Nichols 6, Slaughter 3
Steals – Nichols 6, Mongan 3, Pingel 3
Blocks – Nichols 1, Zwiefel 1
| | | |
| --- | --- | --- |
| | Cherokee | Spirit Lake |
| 2PT Field Goals Made-Attempted | 20-30 | 14-24 |
| 2 PT Field Goal Percentage % | 66.60% | 58.30% |
| 3PT Field Goals Made-Attempted | 2-14 | 4-13 |
| 3PT Field Goal Percentage % | 14.20% | 30.80% |
| Overall Shooting Percentage % | 50.00% | 45.90% |
| Free Throws Made-Attempted | 13-21 | 9-13 |
| Free Throw Percentage % | 61.90% | 69.20% |
| | | |
| Offensive Rebounds | 8 | 7 |
| Refensive Rebounds | 10 | 18 |
| Total Rebounds | 18 | 25 |
| | | |
| Assists | 14 | 14 |
| Steals | 16 | 10 |
| Blocked Shots | 2 | 2 |
| Turnovers | 14 | 29 |
| Personal Fouls | 16 | 16 |