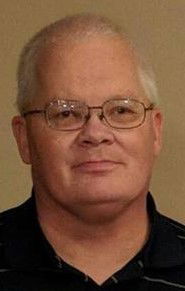 By JEFF BENSON | Cherokee County News-Patriot Sports
HARTLEY, Iowa - Previously, one of MMCRU boy's three wins on the season has come in a road game. Tuesday, Feb. 4, the Royals were looking to improve their road record and earn another win against a Hartley-Melvin-Sanborn (HMS) team already credited with a 22 point win back in January.
The Royals came out and took control of the game early building a 16-11 first quarter lead, but then the offense went stagnant in the second and third quarters, leaving the Royals in an uphill battle. MMCRU was outscored 14-9 in the second quarter and went to the locker roon at halftime tied 25-25. They were outscored 12-8 in the third quarter and trailed by four points, 37-33.
The fourth quarter became an offensive free-for-all with defense a non-factor enroute to a 63-58 HMS victory over the Royals. MMCRU netted 25 points in the fourth quarter - more than the second and third quarters combined. HMS was one better tossing in 26 points to secure the five point difference.
Freshman Kamden Steffen has been a huge bright spot in what's become a long season for MMCRU. The talent-laden Steffen finished with a game-high 23 points He spot better than 70 percent from the floor, converting 10-of-14 shots. He also finished with seven rebounds, six steals and a blocked shot.
Cade Pepper netted 15 points all coming curosity of three point shooting where he went 5-of-15 and finished 5-of-18 from the floor overall. His season total was boosted to 69 made threes on the season.
Preston Astidias grabbed a game-best 12 rebounds for MMCRU, which finished a minus -6 in rebound margin (27-33) and finished the game with five fewer turnovers than the Hawks.
The win for HMS snaps a four game losing streak improving the Hawks record to 6-11 overall. Three HMS players scored in double figures led by Samuel Haack with 16 points. Lance Berends added 12 and Kayl Jacobsma had 10 points.
MMCRU (3-15) ventures to Gehlen Catholic on Friday in the back end of a girls/boy's doubleheader.
MMCRU 16-25-33-58
Hartley-Melvin-Sanborn 11-25-37-63
MMCRU (58)
Starters: Cade Pepper 5-18 0-0 15, Keegan Stevens 2-4 0-1 4, Preston Astidias 2-7 0-0 5, Kamden Steffen 10-14 2-4 23, Derrick Goth 0-12 3-5 3.
Bench: KC Nicks 3-5 0-0 8.
MMCRU Individual Leaders
Rebounds – Astidias 12, Steffen 7
Assists – Astidias 3, Stevens 3
Steals – Steffen 6, Astidias 3
Blocks – Steffen 1
| | | |
| --- | --- | --- |
| | MMCRU | HMS |
| 2PT Field Goals Made-Attempted | 13-30 | 13-20 |
| 2 PT Field Goal Percentage % | 43.30% | 65.00% |
| 3PT Field Goals Made-Attempted | 9-30 | 8-28 |
| 3PT Field Goal Percentage % | 30.00% | 28.60% |
| Overall Shooting Percentage % | 36.70% | 43.80% |
| Free Throws Made-Attempted | 5-10 | 13-18 |
| Free Throw Percentage % | 50.00% | 72.20% |
| | | |
| Offensive Rebounds | 10 | 8 |
| Refensive Rebounds | 17 | 25 |
| Total Rebounds | 27 | 33 |
| | | |
| Assists | 11 | 18 |
| Steals | 11 | 10 |
| Blocked Shots | 1 | 3 |
| Turnovers | 10 | 15 |
| Personal Fouls | 16 | 16 |