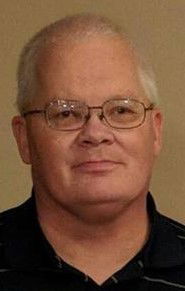 By JEFF BENSON | Cherokee County News-Patriot Sports
KINGSLEY, Iowa - A strong fourth quarter by Kingsley-PIerson erased a 10-point (47-37) deficit to MMCRU on Feb. 14 enroute to an overtime 73-68 non-conference win over the Royals, sending MMCRU to its sixth straight defeat, and ending the regular season with a 3-18 record.
Kingsley-Pierson outscored the Royals 25-15 in the fourth quarter to pull even at the end of regulation and force overtime. In the overtime period they outscored MMCRU 11-6.
MMCRU saw a double digiut lead of 13-3 after one quarter dissolve to only a five-point (29-24) lead at halftime.
MMCRU had its most efficient performance on the season from three point range, finishing 14-of-34 (41%). They finished 7-of-17 inside the arc for 41 percent also.
Freshman Derrick Goth finished with a career and game-best 22 points for the Royals canning all six of his baskets on 14 attempts from three point range. Royals' junior Cade Pepper had 20 points including five of his six baskets from three point territory. Kamden Steffen chipped in with 14 points and finished off his third double-double of the season with a game-high 12 rebounds. Steffen's 12 boards ties a career-best, also registering 12 rebounds in a mid-December win over Akron-Westfield.
Fouls played a huge factor as two Royals in Preston Astidias and Pepeer fouled out. Four other MMCRU players (Keegan Stevens, Steffen, Goth, KC Nicks) each had four fouls. As a team MMCRU finished with 26 fouls to 19 for Kingsley-Pierson.
FIve Panther players finished in double figures for a Kingsley-Pierson team that shot 46 percent (22-of-48) for the game. Matthew Christopherson had a team-high 19 and finished with his own double-double adding a team-best 10 rebounds.
Kingsley-Pierson also maintained a plus +9 edge (39-30) on the glass.
Kingsley-Pierson improves its record to 10-11 overall.
MMCRU (3-18) must now prepare in 72 hours for its opening round of tournament play against Akron-Westfield. It will mark the third meeting this season between the two schools with the Royals having won the first two games by margins of 12 and 20 points. The game is slated for a 7 PM tip in Marcus.
MMCRU 13-29-47-62-68
Kingsley-Pierson 3-24-37-62-73 (Overtime)
MMCRU (68)
Starters: Cade Pepper 6-15 3-4 20, Keegan Stevens 0-1 0-0 0, Preston Astidias 1-1 4-4 7, Kamden Steffen 6-13 1-6 14, Derrick Goth 6-14 4-6 22.
Subs: KC Nicks 2-5 0-0 5, Andrew Barinsky 0-1 0-1 0, Brett Staab 0-1 0-0 0, Ruben Bryssinck 0-0 0-0 0.
MMCRU Individual Leaders
Rebounds – Steffen 12, Astidias 8
Assists – Steffen 2, Pepper 2
Steals – Pepper 2, Astidias 2
Blocks – Steffen 1
| | | |
| --- | --- | --- |
| | Kingsley-Pierson | MMCRU |
| 2PT Field Goals Made-Attempted | 14-35 | 7-17 |
| 2 PT Field Goal Percentage % | 40.00% | 41.10% |
| 3PT Field Goals Made-Attempted | 8-13 | 14-34 |
| 3PT Field Goal Percentage % | 61.50% | 41.20% |
| Overall Shooting Percentage % | 52.10% | 41.20% |
| Free Throws Made-Attempted | 21-35 | 12-20 |
| Free Throw Percentage % | 60.00% | 60.00% |
| | | |
| Offensive Rebounds | 14 | 9 |
| Refensive Rebounds | 25 | 21 |
| Total Rebounds | 39 | 30 |
| | | |
| Assists | 11 | 8 |
| Steals | 8 | 7-17 |
| Blocked Shots | 6 | 1 |
| Turnovers | 8 | 11 |
| Personal Fouls | 19 | 26 |