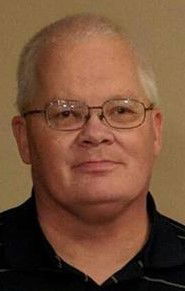 By JEFF BENSON | Cherokee County News-Patriot Sports
SPENCER, Iowa - Spencer notched its eighth win of the season on (Feb. 7) Friday night, its third consecutive Lakes Conference win in a span of a week.
The host Tigers avenged a 13-point (65-52) loss to the Braves in Cherokee back on Jan. 10. Spencer cooled off Cherokee by bringing their "A" game offensively, which saw three Spencer players finish in double figures.
Gage Garnatz and Karter Petzenhauser of the Tigers tied for game-high honors with 20 points each, and Kyle Marony finished up with 11 points, in a 14-point victory by the score of 60-46.
Cherokee dropped to .500 in Lakes Conference play with a 5-5 record and stand 15-6 overall.
Spencer improves its record to 8-9 overall and 4-5 in conference games.
Cherokee opened the game with a 7-0 run against the Tigers before Petzenhauser put Spencer's initial points on the scoreboard with 3:45 left in the first quarter with a pair of free throws. Spencer's first basket of the game belonged to Garnatz with a reverse layup against Cherokee, making itjust a six point (10-4) Braves lead.
Cherokee finished the first quarter leading 13-10. The Braves were 5-of-10 shooting from the floor in the opening quarter of play.
Garnatz was back at it tying the game in the second quarter at 13-13 with his second of three first half baskets knocked down from behind the three point arc. With 5:18 remaining in the first half Garnatz broke a 15-15 tie with a three point basket giving the Tigers the lead. The game would be tied once more at 20-20, before Spencer finished the half on a 9-to-5 run for the four point (29-25) lead at halftime.
Cherokee attempted 23 shots in the opening half shooting 43 percent. Meanwhile, Spencer had only 18 attempts from the floor and knocked down nine shots or 50 percent.
Spencer would push its lead to seven points by the end of the third quarter, taking a 41-34 lead into the fourth.
Cherokee bgan the fourth quarter on a 5-0 run, pulling within two points at 41-39 with 6:37 remaining. The Braves' stalwart Ryan Hurd would suffer an injury with 2:48 remaining and was forced from the game. Suddenly, it became a game of foul shooting with the Tigers finishing 8-of-10 in the fourth quarter.
Cherokee finished the game shooting 36 percent (17-of-47), including 4-20 (20%) from beyond the arc. Spencer had 10 fewer attempts for the game and finished 20-of-37 for 54 percent shooting overall, included in that was 6-of-15 (40%) from beyond the arc.
Despite Hurd's injury he still managed to led Cherokee in scoring with 12 points shy of his 19 points per game average. Alex Paulsrud came through with an 11 point outing, canning 5-of-7 shots from the floor.
Hurd led Cherokee's effort on the glass with eight rebounds. Kobe Grell led the Braves in assists and steals with four each.
Cherokee will play its final regular season game of the season on Monday, traveling to Ida Grove to take on the Falcons of OABCIG.
Cherokee 13-25-34-46
Spencer 10-29-41-60
CHEROKEE (46)
Starters: Alex Paulsrud 5-7 1-2 11, Trevor Lundquist 0-1 0-0 0, Brayden Farver 2-8 0-0 5, Kobe Grell 2-10 3-3 7, Ryan Hurd 4-8 4-9 12.
Subs: Wil Lugar 2-6 0-0 6, Joe Benson 1-5 0-0 3, Mason Carver 1-2 0-0 2.
Cherokee Individual Leaders
Rebounds – Hurd 8, Farver 5, Grell 4, Paulsrud 4
Assists – Grell 4, Hurd 3, Farver 2
Steals – Grell 4
Blocks – Hurd 1
| | | |
| --- | --- | --- |
| | Cherokee | Spencer |
| 2PT Field Goals Made-Attempted | 13-27 | 14-22 |
| 2 PT Field Goal Percentage % | 48.10% | 63.60% |
| 3PT Field Goals Made-Attempted | 4-20 | 6-15 |
| 3PT Field Goal Percentage % | 20.00% | 40.00% |
| Overall Shooting Percentage % | 36.20% | 54.00% |
| Free Throws Made-Attempted | 8-14 | 14-19 |
| Free Throw Percentage % | 57.10% | 73.70% |
| | | |
| Offensive Rebounds | 10 | 5 |
| Refensive Rebounds | 17 | 23 |
| Total Rebounds | 27 | 28 |
| | | |
| Assists | 11 | 14-19 |
| Steals | 8 | 5 |
| Blocked Shots | 1 | 1 |
| Turnovers | 8 | 11 |
| Personal Fouls | 19 | 14 |