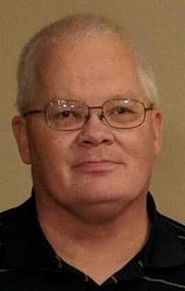 By JEFF BENSON | Cherokee County News-Patriot Sports
HULL, Iowa - River Valley turned to its defense in forcing non-conference opponent Trinity Christian into making crucial turnovers on Monday, Feb. 10. Those turnovers limited the host Tigers on their number of shot opportunities. The combination benefitted River Valley in a 16-point, 44-28 victory.
"Defensively we played really good with Tristan (Mammen) and Tyler (Towne) doing a great job against their pair of bigs<' said River Valley coach Kyle Trapp. "We kept them off the glass. This was one of our better games on crashing the offensive boards."
River Valley shot 37.5 percent (15-of-40) from the floor, but made a dent in the score by finishing 10-of-14 at the charity stripe to only 3-of-8 by Trinity Christian. The Wolverines also held a favorable 26-to-23 edge in rebounding for the game. River Valley had 11 of their total rebounds come off the offensive glass.
A low scoring first quarter saw the two teams tied at 7-7. The Wolverines out scored Trinity Christian 15-6 in the second half for the 22-16 halftime lead. That continued into the third and fourth quarters.
Junior Garrett Trapp finished with a game-high 20 points on 6-of-10 shooting and 7-of-10 effort on free throws. Trapp continues to inch closer to the milestone of 1,000 points for his career, which in all likelihood will happen at some point before the conclusion of the season.
Colton Johnson also finished in double figures for River Valley with 10 points.
Trinity Christian which falls to 6-15 on the season was led by Anthony Kooiker with nine and Torrey Heynen with eight points. Heynen missed out on posting a double-double. He had a game-best 12 rebounds.
River Valley (13-6) has a quick turnaround hosting another non-conference opponent in West Harrison on Tuesday. They'll wrap up the regular season on Friday in a game at Alta-Aurelia.
River Valley 7-22-35-44
Trinity Christian 7-16-23-28
RIVER VALLEY (44)
Starters: Tristan Mammen 1-7 0-0 2, Beau Miller 2-4 0-0 5, Tyler Towne 3-9 0-0 6, Colton Johnson 3-9 2-2 10, Garrett Trapp 6-10 7-10 20.
Subs: Devin Todd 0-1 0-0 0, Trevor Towne 0-0 1-2 1, Austin Holtz 0-0 0-0 0.
River Valley Individual Leaders
Rebounds – Ty. Towne 9, Trapp 5
Assists – Mammen 4, Ty. Towne 2, Johnson 2
Steals – Trapp 3
Blocks – Ty. Towne 3
| | | |
| --- | --- | --- |
| | River Valley | Trinity Christian |
| 2PT Field Goals Made-Attempted | 11-25 | 8-23 |
| 2 PT Field Goal Percentage % | 44.00% | 34.80% |
| 3PT Field Goals Made-Attempted | 4-15 | 3-9 |
| 3PT Field Goal Percentage % | 26.70% | 33.30% |
| Overall Shooting Percentage % | 37.50% | 34.40% |
| Free Throws Made-Attempted | 10-14 | 3-8 |
| Free Throw Percentage % | 71.40% | 37.50% |
| | | |
| Offensive Rebounds | 11 | 8 |
| Refensive Rebounds | 15 | 15 |
| Total Rebounds | 26 | 23 |
| | | |
| Assists | 11 | 8 |
| Steals | 8 | 3 |
| Blocked Shots | 3 | 1 |
| Turnovers | 10 | 15 |
| Personal Fouls | 12 | 14 |