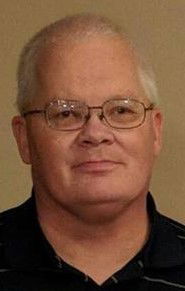 By JEFF BENSON | Cherokee County News-Patriot Sports
MARCUS, Iowa - MMCRU had to feel like it ran into an unstoppable force in fourth ranked (Class 1A) South O'Brien on its home floor Feb. 11.
Just as it had back on Jan. 7 in Paullina, South O'Brien's athleticism was simply too much for MMCRU to deal with. The Royals were defeated 89-32. It marks the second worst margin of defeat, a minus -57, second only to the 75 poiint blowout the Wolverines hung on MMCRU back in January.
South O'Brien kept mixing up its defense beginning in an aggressive 2-3 zone, and switching to a 1-3-1 extended zone forcing MMCRU into making crucial turnovers during the second quarter of play.
South O'Brien blew the game open in the second period capitalizing on a 16-0 run, which made it 39-9. MMCRU had just one field goal in the second quarter, that belonging to freshman Kamden Steffen, who knocked down a three point basket with 1:34 remaining in the first half.
At halftime South O'Brien led 48-15, and with a 71-25 lead in the third quarter the continous clock became a factor in the game. MMCRU lost one of its top scoring options with 3:37 remaining in the third quarter when Steffen was forced to the bench after picking up his fourth personal foul.
LIve by the three point shot or die by the three point shot and MMCRU's storyline was just that. It finished just 6-of-13 (46%) on two point attemnpts and was 5-of-31 (16%) from beyond the arc.
Steffen led MMCRU with nine point and had one of those treys. Cade Pepper and KC NIcks, who each finished with eight points finished with Pepper going 2-of-15 from beyond the arc and NIcks 2-of-5. Pepper entered the game having made 71 three point baskets while having shot 35.5 percent from three point range.
South O'Brien witnessed 10 different Wolverines work their way into the scoring column. Four players finished in double figures. Jackson Louscher scored a game-high 19. Alex Presthus came off the South O'Brien bench and had 14. Zeke Lundquist finished with 12 and Caden Hale added 11 points.
MMCRU also was kept from attaining any significant number of rebounds, finishing a minus -23 in rebound margin (40-17). Preston Astidias finished with a team-best four rebounds. Pepper, Nicks, and Derrick Goth each had three boards.
South O'Brien improves its record to 17-3 overall. Meanwhile, MMCRU falls to 3-17 and will wrap up the regular season on Friday at Kingsley-Pierson. The Royals are just 1-9 in road games this season.
South O'Brien 23-48-71-89
MMCRU 9-15-27-32
MMCRU (32)
Starters: Cade Pepper 2-16 2-2 8, KC Nicks 3-6 0-0 8, Preston Astidias 1-3 1-2 3, Kamden Steffen 3-8 2-2 9, Derrick Goth 0-8 0-0 0.
Subs: Andrew Barinsky 0-0 0-0 0, Brett Staab 1-1 0-0 2, Jared Krug 0-0 0-0 0, Brayden Dirks 0-1 0-0 0, Ruben Bryssinck 0-0 0-0 0, Carson Pick 1-1 0-0 2.
MMCRU Individual Leaders
Rebounds – Astidias 4, Pepper 3, Nicks 3, Goth 3
Assists – Astidias 2
Steals – Goth 2
Blocks – Nicks 1, Steffen 1, Goth 1
| | | |
| --- | --- | --- |
| | MMCRU | South O'Brien |
| 2PT Field Goals Made-Attempted | 6-13 | 30-43 |
| 2 PT Field Goal Percentage % | 46.20% | 69.80% |
| 3PT Field Goals Made-Attempted | 5-31 | 4-17 |
| 3PT Field Goal Percentage % | 16.10% | 23.50% |
| Overall Shooting Percentage % | 25.00% | 56.70% |
| Free Throws Made-Attempted | 5-6 | 17-25 |
| Free Throw Percentage % | 83.30% | 68.00% |
| | | |
| Offensive Rebounds | 7 | 17 |
| Refensive Rebounds | 10 | 23 |
| Total Rebounds | 17 | 40 |
| | | |
| Assists | 5 | 5 |
| Steals | 4 | 11 |
| Blocked Shots | 3 | 0 |
| Turnovers | 16 | 6 |
| Personal Fouls | 16 | 9 |