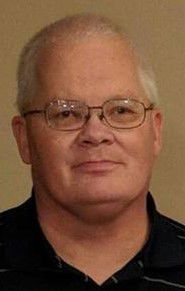 By JEFF BENSON | Cherokee County News-Patriot Sports
MANSON, Iowa - Alta-Aurelia had a game plan, they played near error free, and executed it very well in their rematch with Manson-Northwest Webster during the Class 2A Region 2 first round matchup on Saturday (Feb. 15).
Having suffered a 15-point loss to Manson-Northwest Webster two weeks earlier in Twin Lakes Conference play and coming into the game on a 10 game losing streak, anything could of happened in the way of another lopsided setback.
But it didn't.
Alta-Aurelia for three quarters controlled the game and for the first four minutes of the fourth quarter it looked like they would pull off the upset. But "Lady Luck" gave way to Manson-Northwest Webster over the final three minutes of regulation, and the Warriors saw their season end with a 50-48 loss.
The season ended for ALta-Aurelia with a 2-20 record.
"I told the girls in the locker room following the game, we didn't lose, we ran out of time," said Warriors coach Adam Rapp. "We played with alot of hert and mental toughness for four quarters."
In fact it was the cleanest game played on the season as far as Warrior turnovers. Alta-Aurelia finished with a season-low four. Alta-Aurelia shot 35 percent (14-of-40) from the floor and made 69.5 percent (16-of-23) free throws.
The Warriors' lone senior Chloe Kruger finished with 11 points, six rebounds and three blocked shots. Freshman teammate Brielle Engelmann had a team-high 16 points with two-third of those coming way of her foul shooting (10-of-13). Engelmann added five rebounds and three steals.
Defensively, Alta-Aurelia played with intensity creating 12 Manson-Northwest Webster turnovers at crucial points during the game.
"It was back and forth all night," said Rapp. "Our girls did a good job controlling tempo, especially on the defensive end."
Manson Northwest Webster (5-16) with the win ends a brief two game losing streak. The Cougars were led by Chloe Troshynski with a game-high 18 points.
Alta-Aurelia 13-31-38-48
Manson-Northwest Webster 9-16-26-50
ALTA-AURELIA (48)
Starters: Chloe Kruger 4-8 3-7 11, Brielle Engelmann 3-8 10-13 16, Aliana Westphal 1-3 0-0 2, Jenna Nielsen 2-9 0-2 4, Kiersten Ryherd 2-6 4-6 9.
Subs: Sierra Hill 1-2 0-0 2, Shea Peterson 1-4 2-2 4
Ata-Aurelia Individual Leaders
Rebounds – Kruger 6, Engelmann 5
Assists – Westphal 4
Steals – Ryherd 4, Engelmann 3
Blocks – Kruger 3
| | | |
| --- | --- | --- |
| | Alta-Aurelia | Manson-NW Webster |
| 2PT Field Goals Made-Attempted | 10-23 | 8-22 |
| 2 PT Field Goal Percentage % | 43.50% | 36.40% |
| 3PT Field Goals Made-Attempted | 4-17 | 9-26 |
| 3PT Field Goal Percentage % | 23.50% | 34.60% |
| Overall Shooting Percentage % | 35.00% | 35.40% |
| Free Throws Made-Attempted | 16-23 | 7-16 |
| Free Throw Percentage % | 69.60% | 43.70% |
| | | |
| Offensive Rebounds | 3 | 12 |
| Refensive Rebounds | 18 | 22 |
| Total Rebounds | 21 | 34 |
| | | |
| Assists | 10 | 15 |
| Steals | 10 | 7 |
| Blocked Shots | 3 | 4 |
| Turnovers | 4 | 12 |
| Personal Fouls | NA | 19 |