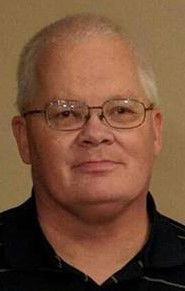 By JEFF BENSON | Cherokee County News-Patriot Sports
IDA GROVE, Iowa - It's been eight seasons since Cherokee stepped onto a basketball floor with OABCIG. A lot has changed. Naturally, gone is Eric Wilkie, Zac Smith and Jake Spindler, who led the Braves to a 53-51 win over the Falcons on January 9, 2012 in Cherokee.
Presently, Cherokee had to go to battle on Monday, Feb. 10 without its face of the program in senior Ryan Hurd. Hurd, is the Braves' leading scorer, leading percentage shooter, leading percentage foul shooter, leader in assists steals, and blocks. Need anything else be said? Having to do battle against the likes of the Falcons' Cooper DeJean full force is a challenge in itself.
DeJean, only a junior picked apart Cherokee for a game-high 40 points in a 67-54 non-conference win over the Braves.
DeJean was 15-of-21 shooting (71%) , including a pair of threes, and finished 8-of-9 (89%) on free throws. Not to mention to added a game-best 12 rebounds, game-best fourassists and game-best four steals.
Without Hurd, Cherokee had to rely on balance scoring from the rotation of players that saw time in the game, only there wasn't firepower. Cherokee shot a dismal 3-of-25 (12%) from beyond the arc. Overall, the Braves finished 20-of-50 (40%).
Senior Alex Paulsrud led Cherokee with 11 points. Sophomore Wil Lugar came off the bench and tallied nine points. Brayden Farver, Kobe Grell and Trevor Lundquist each had eight points. Joe Benson and Mason Carver finished with seven and three points, respectively completing the Cherokee scoring.
Cherokee began the game unfocused, turning the ball over eight times in the opening eight minutes and falling behind 19-10 after one quarter. Over the next eight minutes Cherokee matched OABCIG's point total with each team scoring nine. Cherokee went to the locker room at halftime down 28-19. The third quarter the Braves were outscored again 19-to-15, to trail 47-34 at the end of the third period. The fourth and final quarter saw Cherokee with its most productive quarter of the game scoring 20 points to OABCIG's matching 20.
"We started the game with some of our player's not ready to play and that's unacceptable this time of the year," said Cherokee coach Mark Hurd. "As the game wore on, I thought most of our players workjed extremely hard.

"Without Ryan, We had a few boys trying to do too much individually, instead of trusting their teammates," concluded Coach Hurd
Cherokee has lost back-to-back games for the third times this season and sees its record fall to 15-7, heading into tournament play with a first round matchup against Rock Valley.
OABCIG wins its 10th consecutive game and stands 15-4 overall.
Cherokee 10-19-34-54
OABCIG 19-28-47-67
CHEROKEE (54)
Starters: Alex Paulsrud 3-3 5-8 11, Trevor Lundquist 2-7 4-7 8, Brayden Farver 4-8 0-0 8, Kobe Grell 4-9 0-0 8, Joe Benson 2-9 2-4 7.
Subs: Wil Lugar 4-10 0-0 9, Mason Carver 1-3 0-0 3, Jacob Hodgdon 0-1 0-0 0.
Cherokee Individual Leaders
Rebounds – Farver 9, Paulsrud 8
Assists – Farver 3
Steals – Benson 3
Blocks – Lundquist 1
| | | |
| --- | --- | --- |
| | Cherokee | OABCIG |
| 2PT Field Goals Made-Attempted | 17-25 | 22-43 |
| 2 PT Field Goal Percentage % | 68.00% | 51.10% |
| 3PT Field Goals Made-Attempted | 3-25 | 3-12 |
| 3PT Field Goal Percentage % | 12.00% | 25.00% |
| Overall Shooting Percentage % | 40.00% | 45.50% |
| Free Throws Made-Attempted | 11-17 | 14-19 |
| Free Throw Percentage % | 64.70% | 73.70% |
| | | |
| Offensive Rebounds | 10 | 9 |
| Refensive Rebounds | 21 | 22 |
| Total Rebounds | 31 | 31 |
| | | |
| Assists | 12 | 9 |
| Steals | 8 | 10 |
| Blocked Shots | 1 | 0 |
| Turnovers | 16 | 10 |
| Personal Fouls | 18 | 15 |