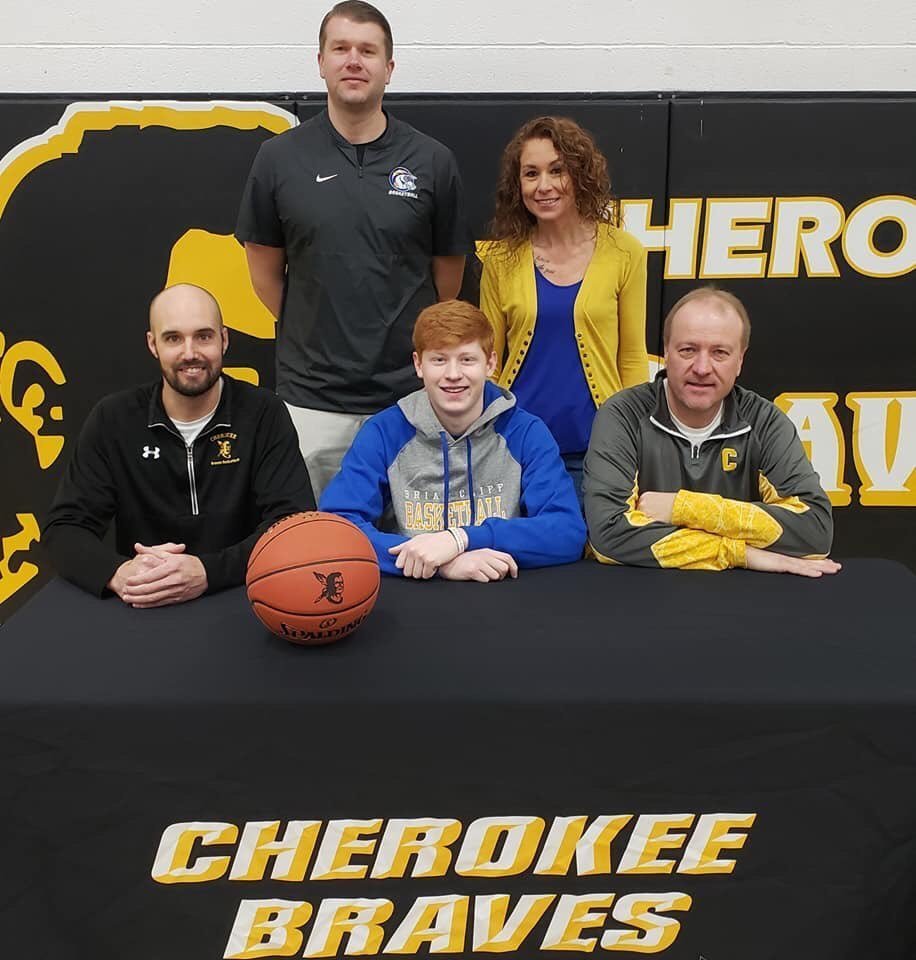 CHEROKEE, Iowa - Cherokee's spirited basketball player Kobe Grell, a 6-foot-3 senior began the season recovering from off an off season injury.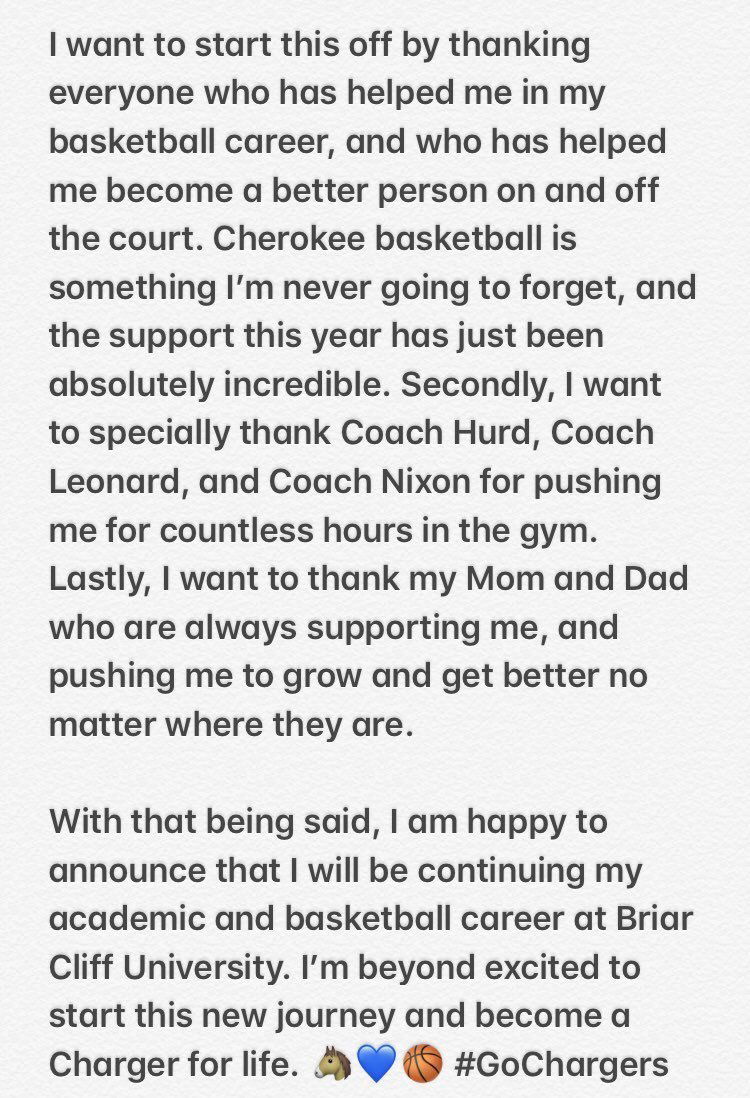 He began this 2019-20 season on a minute restriction, coming off the Cherokee boy's basketball bench. Quite possibly he would have been voted a candidate for 6th Man Of The Year for the Lakes Conference based on his play.
However, the final four games of the regular season, Cherokee's coach Mark Hurd couldn't hold him back from joining the starting five and saw Cherokee finish the regular season 2-2.
Grell, who has averaged nine points and shot better than 48 percent from the floor announced on Twitter Friday morning he had signed with Briar Cliff University to become a member of the Chargers men's basketball program.
Over the next four years it will surely make some interesting matchups during the basketball season with Grell a Charger and high school teammate Ryan Hurd, inking with Northwestern College in Orange City.
But before Grell gets the opportunity to don a Briar Cliff uniform, he and his Braves teammates have some business still to take care of with the postseason. Cherokee's earned the quarterfinal round bye and will be against the winner of Rock Valley and MVAOCOU in the Clkass 2A District 1 semifinal on Thursday, Feb. 20 in Hawarden.
Grell personalized the Twitter announcement with a brief message (above left)