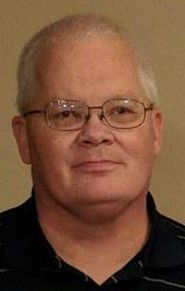 By JEFF BENSON | Cherokee County News-Patriot Sports
CHEROKEE, Iowa - No. 11 ranked Cherokee was hitting shots from here, there and virtually everywhere in the gym on Wednesday (Feb. 19) in the Class 3A Region 1 semifinal against MOC/Floyd Valley, defeating the Dutch 80-56.
The Braves are 8-0 at home since their only home loss to Newell-Fonda back in mid-December. In fact, Cherokee entered the game with a 10-1 home record, while MOC/Floyd Valley's road record entering the matchup was 5-6.
The pace and tempo of the game played right into Cherokee's hand. They were continually able to press forcing MOC/Floyd Valley into 24 turnovers.
Junior Teagan Slaughter who entered the ga,e shooting just 18 percent from three-point range on the season had the memorable first half of play, knocking down 6-of-7 three point shots and scoring 27 of her game-high 29 points in the opening half of action. As a team, Cherokee was 9-of-11 in three point shooting the first half and finished the second half 1-of-7.
The success offensively for Cherokee particularly the first half saw them expand on a 15 point first qwuarter lead (26-11) to 26 points (53-27) more than half their way to the century mark. From there the lead grew even greater to a margin of 33 points (75-42) after three quarters.
If you can quietly go out and score 24 points on (10-of-13) 77 percent shooting? That belonged to JeMae Nichols, who picked up where Slaughter left off in the first half. Also landing in double figures was Lexi Pingel with 14 points.
Jazlin DeHaan paced the Dutch with 23 points
As a team Cherokee shot 59 percent (30-of-51) from the floor and MOC/Floyd Valley finished at 39.5 percent (19-of-48).
MOC/Floyd Valley outrebounded Cherokee in the contest 34-16.
The Dutch wrap up their seasonwith a 10-12 record. All 12 of MOC/Floyd Valley's losses have come when the team scored 56 points or fewer.
Cherokee improves to 17-5, advancing advancing into the 3A Region 1 championship game against third-ranked Sioux City Heelan (18-4) with a 5 PM tip-off at MOC/Floyd Valley High School in Orange City
MOC/Floyd Valley 11-27-42-56
Cherokee 26-53-75-80
CHEROKEE (80)
Starters: Grace Anderson 1-3 1-2 3, Lexi Pingel 5-11 2-2 14, JeMae Nichols 10-13 3-5 24, Kenna Mongan 1-1 1-2 4, Teagan Slaughter 10-14 3-9 29.
Subs: Abbey Vandelune 1-3 0-0 2, Camille Zwiefel 2-6 0-0 4, Megan Boger 0-0 0-0 0, Anna Paulsrud 0-0 0-0 0, Jena Jenness 0-0 0-0 0, Kayden Waldner 0-0 0-0 0, Taylor Christensen 0-0 0-0 0, Kaylee Happe 0-0 0-0 0.
Cherokee Individual Leaders
Rebounds – Slaughter 4, Anderson 3, Nichols 3
Assists – Slaughter 6, Mongan 3, Zwiefel 3, Pingel 3
Steals – Mongan 4, Slaughter 4, Pingel 3
Blocks – None
| | | |
| --- | --- | --- |
| | Cherokee | MOC/FV |
| 2PT Field Goals Made-Attempted | 20-33 | 11-31 |
| 2 PT Field Goal Percentage % | 60.60% | 35.50% |
| 3PT Field Goals Made-Attempted | 10-18 | 8-17 |
| 3PT Field Goal Percentage % | 55.50% | 14.30% |
| Overall Shooting Percentage % | 58.80% | 47.10% |
| Free Throws Made-Attempted | 10-20 | 10-16 |
| Free Throw Percentage % | 50.00% | 62.50% |
| | | |
| Offensive Rebounds | 4 | 13 |
| Refensive Rebounds | 12 | 21 |
| Total Rebounds | 16 | 34 |
| | | |
| Assists | 19 | 18 |
| Steals | 14 | 4 |
| Blocked Shots | 0 | 10-16 |
| Turnovers | 11 | 24 |
| Personal Fouls | 19 | 15 |