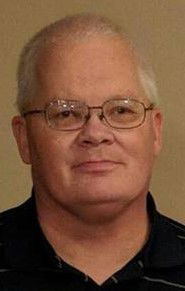 By JEFF BENSON | Cherokee News Patriot Sports
CORRECTIONVILLE, Iowa - The much anticipated and needed return of high school summer sports kicked off Monday evening with host River Valley going down to defeat at the hands of Lawton-Bronson, 11-0 in five innings.
The win by the guest Eagles was their sixth straight and 21st in last 23 meetings. Both River Valley wins came during the 2017 season.
River Valley mustered only two hits - both singles. Credited with the base hits were Ethan Thomas and Brody Lillefloren, who hit 1-2 in the Wolverines batting order, respectively.
Junior Colton Johnson started, throwing 73 pitches before giving way to Tyler Towne, who finished it up for River Valley tossing 60 pitches total. Johnson was tagged with the loss. Picking up the mound win for Lawton-Bronson was Connor Smith, who toiled three innings, striking out seven and allowing only one hit. Matt Peters finished the game off for Lawton-Bronson in a mop-up roll.
The Eagles came away with seven stolen bases on eight attempts against River Valley, and saw hitters' Luke Olson and Peters each credited with two RBIs. Brock Mitchell had a double.
River Valley (0-1) takes to the road on Wednesday against Westwood, who opens their season tonight (Tuesday) hosting 0-1 Missouri Valley.
| | | | | | | | | | | | | |
| --- | --- | --- | --- | --- | --- | --- | --- | --- | --- | --- | --- | --- |
| Team | 1 | 2 | 3 | 4 | 5 | 6 | 7 | 8 | 9 | Runs | Hits | Errors |
| Lawton-Bronson | 1 | 0 | 3 | 4 | 3 | | | | | 11 | 7 | 0 |
| River Valley | 0 | 0 | 0 | 0 | 0 | | | | | 0 | 2 | 0 |
| | | | | | | | | | | | | |
| | AB | H | R | RBI | | | | | | | | |
| Ethan Thomas, c | 2 | 1 | 0 | 0 | | | | | | | | |
| Brody Lillefloren, ss | 2 | 1 | 0 | 0 | | | | | | | | |
| Austin Holtz, 1b | 2 | 0 | 0 | 0 | | | | | | | | |
| Colton Johnson, p, cf | 2 | 0 | 0 | 0 | | | | | | | | |
| Tyler Towne, cf, p | 2 | 0 | 0 | 0 | | | | | | | | |
| Sawyer Cockburn, lf | 2 | 0 | 0 | 0 | | | | | | | | |
| Landon Johnson, 3b | 1 | 0 | 0 | 0 | | | | | | | | |
| Carson Putzier, dh | 1 | 0 | 0 | 0 | | | | | | | | |
| Colton Kurtz, 2b | 0 | 0 | 0 | 0 | | | | | | | | |
| Freddy Rarrat, rf | 1 | 0 | 0 | 0 | | | | | | | | |
| Blaine Olson, ph | 1 | 0 | 0 | 0 | | | | | | | | |
| Totals | 16 | 2 | 0 | 0 | | | | | | | | |
| | | | | | | | | | | | | |
| | | | | | | | | | | | | |
| River Valley | IP | H | R | ER | BB | SO | NP | | | | | |
| Colton Johnson (Loss) | - | - | - | - | - | - | 73 | | | | | |
| Tyler Towne | - | - | - | - | - | - | 60 | | | | | |