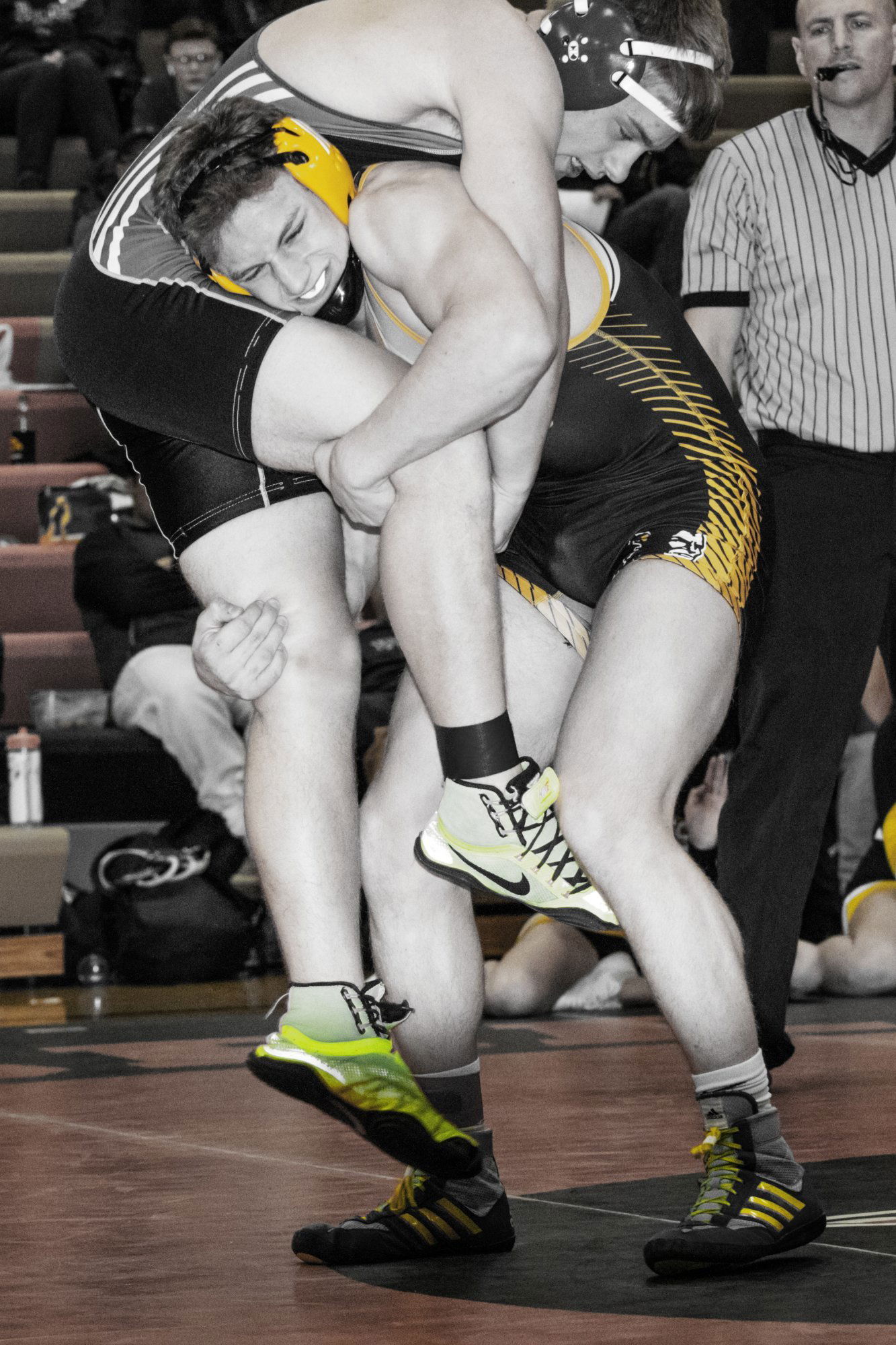 Cherokee's Brendan Fisch was one of three Cherokee wrestlers to compete in the Class 2A District 7 meet on Saturday in Sheldon. FIsch, only a freshman finished runner-up at 170 pounds, earning a trip to the "Well" in Des Moines for the traditional state tournament Feb. 20-22. (Photo by Lanae Minten).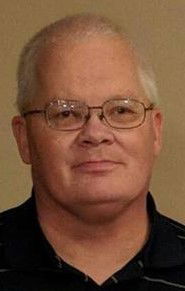 By JEFF BENSON | Cherokee County News-Patriot Sports
SHELDON, Iowa - For one Saturday the second week of February, wrestlers from across the state come together in their respective districts and put it all on the line for a shot at the ultimate prize – a spot in the state wrestling tournament.
Three Cherokee wrestlers advanced through the Class 2A sectional held in Sergeant Bluff on Feb. 8 to compete in the district meet - Simon Mummert (106), Carson Fuhrman (160) and Brendan Fisch (170).
Two of the toughest weight brackets and ranked wrestlers from the area made up the 14 weight classes at the Sheldon 2A District 7 meet.
Unfortunately, someone losses and fails to advance and their season is over.
That is exactly what happened for Mummert and Fuhrman. Mummert ends his year with a 27-14 match record. Fuhrmann completes his season with a 26-19 record.
Fisch only a freshman, will be Cherokee's lone representative as he punched his ticket to the state meet. He'll go to Des Moines with a overall 30-5 record. Fisch advances as the district runner-up, having won a 8-4 decision over West Lyon's Gabe Ter Wee to move on in the second place match. Fisch for the second straight week met his match in Sergeant Bluff-Luton's Blake Liebe. The Warrior senior entered district ranked sixth in state overall at 170 pounds.
Liebe pinned Fisch in a time of 1:13, also defeating the Braves' freshman in the title match at sectionals by fall in 1:20.
"Districts is always a roller coaster ride, at times your at highs, others at lows. I am proud of the seasons Simon Mummert and Carson Fuhrman were able to put together," said Cherokee coach Austin Todd. "I am extremely proud of Brenden Fisch as he punched his ticket to the state tournament next week. This week is mostly mental in how we prepare and Brenden did that extremely well this week and it showed."
Fisch first round match at the state meet on Thursday (Feb. 20) afternoon will be against second ranked Spencer Mooberry, a junior, of Osage who owns a 38-2 record on the season.
District champion was Sergeant Bluff-Luton with a 135 team score.
| | |
| --- | --- |
| 2A District 7 Final Team Scores | Team Points |
| Sergeant Bluff-Luton | 135 |
| Central Lyon/George-Little Rock | 97.5 |
| Sioux City Heelan | 67 |
| West Lyon | 65 |
| Spirit Lake Park | 40 |
| Sheldon/South O'Brien | 31 |
| OABCIG | 29 |
| Boyden-Hull/Rock Valley | 28 |
| MOC/Floyd Valley | 28 |
| | |
| --- | --- |
| Sioux Center | 24 |
| Cherokee | 22 |
| Ridge View | 20 |
106
Simon Mummert - Forth Place
Semifinal - Coy De Boer (S-SOB) MD 13-4 over Simon Mummert (CH)
3rd Place Match - Zachary Severson (WL) Dec. 10-7) over Simon Mummert (CH)
160
Carson Fuhrman - Third Place
Semifinal - Kalen Meyer (CL/G-LR) WBFall (1:41) over Carson Fuhrman (CH)
3rd Place Match - Carson Fuhrman (CH) WB DQ over Zechariah Keokhamthong (SC)
2nd Place Match - Matthew Headid (SB-L) WBFall (5:12) over Carson Fuhrman (CH)
170
Brenden Fisch - Second Place
Semifinal - Brenden Fisch (CH) Dec. 9-5 over Ernesto Cardenas (SC)
1st Place Match - Blake Liebe (SB-L) WBFall (1:13) over Brenden Fisch (CH)
2nd Place Match - Brenden Fisch (CH) Dec. 8-4 over Gabe Ter Wee (WL)