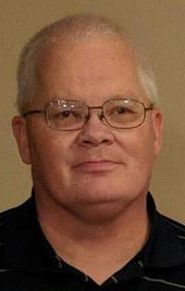 By JEFF BENSON | Cherokee County News-Patriot Sports
ORANGE CITY, Iowa - Cherokee's run in the Class 3A postseason tournament has ended.
The 11th-ranked Braves lost 73-70 to third-ranked Sioux City Heelan on Wednesday, Feb. 22 at MOC/Floyd Valley High School.
Cherokee is now 0-4 in tournament games played at MOC/Floyd Valley High School since the 2009-10 season.
A total of 25 turnover and 27 fouls by the Braves didn't help their most recent efforts. Fouls took out two Cherokee starters in Teagan Slaughter and Grace Anderson, as well as Camille Zwiefel who came off the Braves bench.
All told there was a combined 49 fouls that also eliminated two Heelan players Katie Cooke and Ella Skinner.
Heelan had 37 foul shot attempts and converted 19. Cherokee finished 16-of-19 on their free throws in the game.
Cherokee trailed 19-15 following one quarter, but a 21-9 second quarter by the Braves put them up 36-28 at halftime. The Braves maintained that lead much of the second half, taking a 58-50 lead into the final quarter of action.
The Crusaders rallied behind a pair of freshmen in Kenley Meis and Lauren Peck hitting a pair of three-point shots to gain its first lead at 63-62 since the early stages of the second quarter. With 1:46 to play Peck canned a shot from beyond the arc to give Heelan a 67-65 lead.
Cherokee sophomore Lexi Pingel tied it at 67-67 with a pair of free throws. With 1:14 Meis knocked down a three making it Heelan up 70-67. Cherokee's JeMae Nichols scored the conventional three point play, making the basket and converting the free throw earned on the foul, tying the game once more at 70-70 with 57 seconds left.
With 19 seconds remaining Cherokee committed a critical turnover and had two additional attempt at three-point baskets before the buzzer that failed to go down.
"They had a banked 3-pointer when we're up eight and I thought there were a couple plays we might have got fouled under the basket," said Cherokee coach Brandon Slaughter. "Some plays went against us at the end that hurt, but overall I thought our game plan was good. We stopped (Ella) Skinner and (Katelyn) Stanley, but a couple of other girls hit threes.
"I thought our kids played tough tonight, we have a lot of youth on that team and we couldn't get the breaks at the time we needed them. I love this group, they're a wonderful group to coach and this will make us stronger and better down the road," added Coach Slaughter.
Cherokee shot 44 percent (24-of-54) overall from the floor and maintained a plus +14 advantage (32-18) on the glass.
Leading Cherokee in scoring was Pingel with 24 points. Nichols finished with 18 and Slaughter added 12. It was either Nichols or slaughter who led Cherokee in other statisticalcategories as well. NIchols finished with eight rebounds and Slaughter seven. Slaughter led in assists and steals with four in each category.
Heelan finished bthe game shooting 56 percent (24-of-43) and had four plyares in double figures with Amber Aesoph leading the way with 19 points. Cooke added 15, and Skinner and Meis each finished with 12 points.
Cherokee finishes the 2019-20 season with a 17-6 record and will lose two seniors in Megan Boger and Kayden Waldner, otherwise the remaining of the roster remains intact.
Heelan (19-4) is making its second consecutive appearance in the state tournament and 11th overall tournament berth since 1984 (1984-07-08-09-10-12-13-14-15-19-20).
Sioux City Heelan 19-28-50-73
Cherokee 15-36-58-70
CHEROKEE (70)
Starters: Grace Anderson 1-2 0-0 3, Lexi Pingel 9-16 3-3 24, JeMae Nichols 7-12 4-4 18, Kenna Mongan 3-7 0-0 7, Teagan Slaughter 3-11 5-8 12.
Subs: Abbey Vandelune 1-4 2-2 4, Camille Zwiefel 0-2 2-2 2, Megan Boger 0-0 0-0 0, Anna Paulsrud 0-0 0-0 0, Molly Pitts 0-0 0-0 0.
Cherokee Individual Leaders
Rebounds – Nichols 8, Slaughter 7
Assists – Slaughter 4, Pingel 3, Mongan 3
Steals – Slaughter 4
Blocks – None
| | | |
| --- | --- | --- |
| | Cherokee | Heelan |
| 2PT Field Goals Made-Attempted | 18-35 | 18-28 |
| 2 PT Field Goal Percentage % | 51.40% | 64.30% |
| 3PT Field Goals Made-Attempted | 6-19 | 6-15 |
| 3PT Field Goal Percentage % | 31.60% | 40.00% |
| Overall Shooting Percentage % | 44.40% | 55.80% |
| Free Throws Made-Attempted | 16-19 | 19-37 |
| Free Throw Percentage % | 84.20% | 51.40% |
| | | |
| Offensive Rebounds | 11 | 7 |
| Refensive Rebounds | 21 | 11 |
| Total Rebounds | 32 | 18 |
| | | |
| Assists | 12 | 14 |
| Steals | 9 | 18 |
| Blocked Shots | 0 | 7 |
| Turnovers | 25 | 18 |
| Personal Fouls | 27 | 22 |