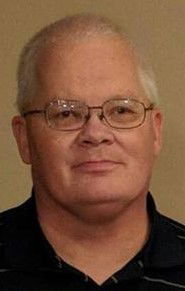 BY JEFF BENSON | Cherokee County News-Patriot Sports
MARCUS, Iowa - Just 14 days after suffering a 24 point loss (58-34) to sixth ranked MMCRU on its home floor, LeMars Gehlen was facing the task of knocking off the unbeaten Royals on MMCRU's home floor in a Class 1A Region 1 semifinal Thursday, Feb. 20.
Apparently, Gehlen Catholic's coach Brandon Schaefer has been practicing up on his magic, as he pulled the rabbit from the hat and pulled off the upset, 64-50.
According to the Gehlen coach, the game plan revolved around packing it in around the lane and then going to the glass with firm intentions - accomplished as Gehlen maintained a 37-32 edge on the boards.
MMCRU's top two scorers Taylor Harpenau and Ellie Hilbrands, who scored 18 and 14 points, respectively in the regular season meeting were completes opposites in the regional semifinal. Harpenau struggled to find her shooting touch, finishing just 2-of-15 and scoring nine points. Hilbrands who tallied 14 points and 17 rebounds finished with seven points and nine boards.
Jaylen Bork who finished with 12 points in the first meeting improved slightly winding up with 14. Mya Holmes also finished in double figures with 12 points. But MMCRU's shooting woes were quite evident, finishing 16-of-56 for 28.5 percent in the contest. In comparison to the first meeting, the Royals finished 22-of-49 (45%).
"The Gehlen loss is tough. We were hoping to go farther this year, but its tournament time and anything can happen," said MMCRU Coach Gillian Letsche.
MMCRU got off to a terrible start in the game making just 1-of-12 shots in the first quarter. Trailing 12-5 heading to the second period, MMCRU picked things up a bit knocking down 7-of-17 shots in the quarter, finishing the first half at 27.5 percent (8-of-29). Geheln headed to the locker room with a 32-23 halftime advantage on the Royals. Gehlen connected on 12-of-30 shots (40%) in the first half.
The lead got to as many as 15 points in the second half for Gehlen who took a 43-34 lead to the fourth quarter.
Gehlen cashed in on the foul shots the second half stepping to the line with confidence against MMCRU, making 5-of-6 in the third quarter and 12-of-12 in the fourth quarter. For the game - 22-of-24 (92%) at the foul line. In comparison, MMCRU finished 12-of-18 (67%) on free throws.
Offensively for Gehlen, Kate Hill had 16 points, Lauren Heying 14, Addison Weber 13 and Sydney LIvermore finished with 10 points. The Jays finished 19-of-46 (41%) shooting, including 4-of-8 from beyond the arc.
The Gehlen win not only avenges a regular season loss this season, but MMCRU was the team to eliminate the Jays in the postseason a year ago, 65-60.
MMCRU wraps ups its season with a 21-1 record, returning 14 of its 15 varsity players next season. The lone senior on this year's squad was Faith Olson.
Gehlen (14-9) has reeled off three straight tournament wins to advance to the regional final. They will look to play the role of "Giant Killer" once more against ninth-ranked Kingsley-Pierson (20-4) on Wednesday, March 26 at LeMars.
LeMars Gehlen 12-32-43-64
MMCRU 5-23-34-50
MMCRU (50)
Starters: Faith Olson 1-3 0-0 3, Taylor Harpenau 2-15 4-6 9, Ellie Hilbrands 2-6 3-5 7, Mya Holmes 4-12 3-4 12, Jaylen Bork 5-15 2-3 14.
Subs: Kora Alesch 1-4 0-0 2, Molly Reuter 0-0 0-0 0, Kirsten Letsche 1-1 0-0 3.
MMCRU Individual Leaders
Rebounds – Hilbrands 9, Alesch 6, Harpenau 5, Holmes 5
Assists – Harpenau 5, Olson 2, Alesch 2
Steals – Harpenau 2, Bork 2
Blocks – Hilbrands 5
| | | |
| --- | --- | --- |
| | LeMars Gehlen | MMCRU |
| 2PT Field Goals Made-Attempted | 15-38 | 11-36 |
| 2 PT Field Goal Percentage % | 39.50% | 30.60% |
| 3PT Field Goals Made-Attempted | 4-8 | 5-20 |
| 3PT Field Goal Percentage % | 50.00% | 25.00% |
| Overall Shooting Percentage % | 41.30% | 28.50% |
| Free Throws Made-Attempted | 22-24 | 12-18 |
| Free Throw Percentage % | 91.70% | 66.70% |
| | | |
| Offensive Rebounds | 6 | 10 |
| Refensive Rebounds | 31 | 22 |
| Total Rebounds | 37 | 32 |
| | | |
| Assists | 10 | 10 |
| Steals | 12 | 6 |
| Blocked Shots | 4 | 6 |
| Turnovers | 16 | 15 |
| Personal Fouls | 18 | 19 |