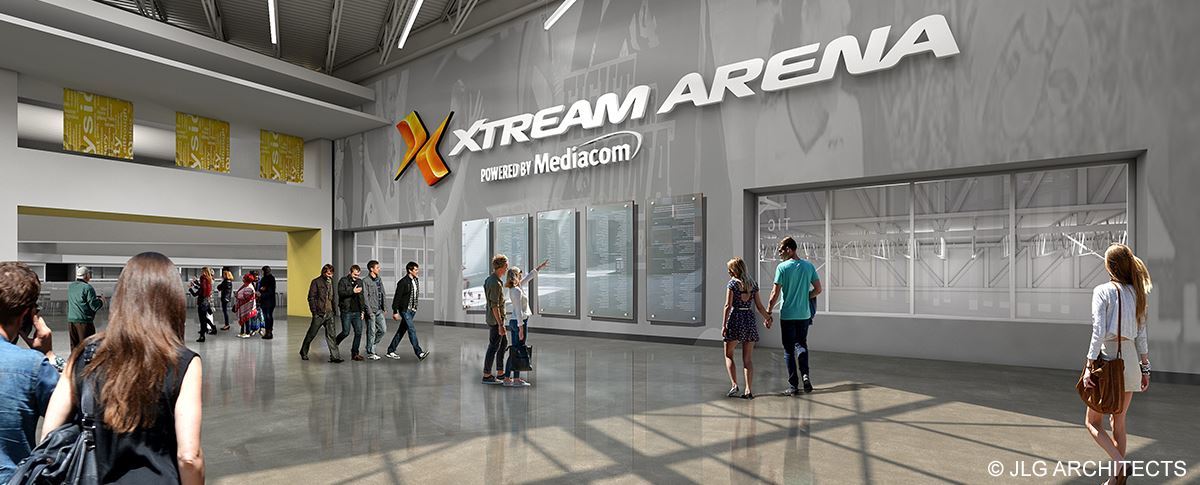 CORALVILLE, IA — The sports of high school girls wrestling in still relatively new to the state of Iowa. However, following two successful state tournaments in 2019 and 2020, the Iowa High School Girls State Wrestling Championships will be held in a new home beginning in 2021.
The first two Iowa Girls State Wrestling Championships were held at Waverly-Shell Rock High School.
The first year of the event (2019) inclement weather conditions kept the participant numbers down. The tournament saw 87 athletes compete despite the poor weather conditions.
A year later, the tournament saw the number of competitors more than quadrupled, with 376 girls competing.
The 2021 event will take place at Xtream Arena at the Iowa River Landing in Coralville.
The 5,100 seat venue is set to be open this fall.