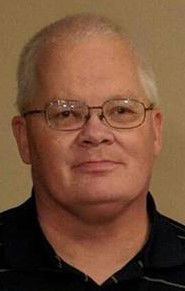 By JEFF BENSON | Cherokee County News-Patriot Sports
CORRECTIONVILLE, Iowa - It's been a season of trying times for the RIver Valley girls basketball team this season, but a 53-38 non-conference win to end the regular season on Feb.11, and more importantly put the end to a 12-game lising streak.
All 5-foot-5 of junior Brittany Meyer was like "The Little Engine That Could" against West Harrison, finishing with a game and season-high 20 points, as well as completing a double-double. Meyer tied the Hawkeyes' Emily McIntosh with 10 rebounds for game honors in boards. Meyer added four assists and three steals to her credits.
At different points of the contest the host Wolverines played some of itd best basketball seen all season. River Valley tied its season high for points in a game, matching the 53 points posted in a win back on Dec. 2, 2019 in the season opener at Whiting.
RIver Valley staked itself to a 11-1 first quarter leadand maintained a 29-10 lead at halftime. At the conclusion of the third quarter, the Wolverines lead had grown to 22 points (46-24). West Harrison attempted to make a game of it the second half outscoring River Valley 28-24, but the damage was already done. The fact River Valley had its least productive quarter of only seven points in the fourth period became irrelevant.
River Valley shot 34 percent (20-of-59), including 7-of-20 effort from beyond the arc. and a sparking 91 percent (10-of-11) shooting on free throws.
Senior Taylor Knaack chipped in with 10 points for the Wolverines and Sara Holtz tallied eight.
West Harrison (1-20) has lost eight straight games since its lone win of the season on Jan. 23 against Whiting. Haley Koch finished with a team-best 19 points and McIntosh had her own double-double adding 17 points
River Valley (3-18) open Class 1A Region 1 play on Thursday at Siouxland Christian. The Eagles have already defeated River Valley twice during the regular season outscoring the Wolverines by a combined 104-to-54 margin.
West Harrison 1-10-24-38
River Valley 11-29-46-53
RIVER VALLEY (53)
Starters: Brittany Meyer 8-13 4-6 20, Taylor Knaack 3-12 1-2 10, Sydney Zahnley 2-10, 0-0 5, Sara Holtz 3-12 0-0 8, Katrina Todd 1-5 0-0 2.
Subs: Maddie Thomas 2-4 0-0 4, Danika DeWitt 1-3 0-0 3, Addisyn Goettsch 0-0 1-2 1.
River Valley Individual Leaders
Rebounds – Meyer 10
Assists – Meyer 4, Knaack 4
Steals – Meyer 3, Zahnley 2, Todd 2, Thomas 2
Blocks – Holtz 2
| | | |
| --- | --- | --- |
| | River Valley | West Harrison |
| 2PT Field Goals Made-Attempted | 13-39 | 8-31 |
| 2 PT Field Goal Percentage % | 33.30% | 25.80% |
| 3PT Field Goals Made-Attempted | 7-20 | 3-16 |
| 3PT Field Goal Percentage % | 35.00% | 18.80% |
| Overall Shooting Percentage % | 33.90% | 23.40% |
| Free Throws Made-Attempted | 10-11 | 13-20 |
| Free Throw Percentage % | 90.90% | 65.00% |
| | | |
| Offensive Rebounds | 11 | 8 |
| Refensive Rebounds | 25 | 21 |
| Total Rebounds | 36 | 29 |
| | | |
| Assists | 13 | 6 |
| Steals | 10 | 5 |
| Blocked Shots | 5 | 4 |
| Turnovers | 13 | 21 |
| Personal Fouls | 18 | 10 |