The MMCRU girls basketball team with a 43-40 win over South O'Brien on Tuesday, Feb. 11, completed an unbeaten regular season and earned an outright War Eagle Conferene title. PIctured (front L-R): Kora Alesch, Molly Reuter, Hannah Neddermeyer, Taylor Harpenau, MaKenzie Meyer, Hannah Pigott, Laiken Bork and Samantha Peterson; (Backrow, L-R): Coach Gillian Letsche, assistant coach Danae Dreckman, Tori Treinen, Faith Olson, Jaylen Bork, Kiersten Letsche, Emily Dreckman, Mya Holmes, Avery Schlenger, Ellie Hilbrands, Belle Olson, Torey Tentinger and assistant coach Derrick Marra. Photo provided by MMCRU School.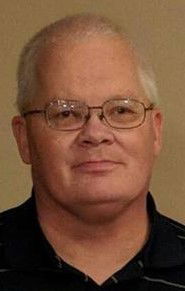 By JEFF BENSON | Cherokee County News-Patriot Sports
MARCUS, Iowa - MMCRU girls started out like it wasn't going to have any problems with its opponent South O'Brien On Feb. 11 in a pivotal War Eagle Conference matchup heading into the postseason. After the Wolverines converted the game's first basket, MMCRU went on a 7-0 run for the 9-2 lead Focus on winning the conference with an unblemished record and outright, MMCRU turned to foul shooting late to put away South O'Brien, 43-40.
In the fourth quarter MMCRU went 7-of-11 on foul shots to esape with the win - sophomore Taylor Harpenau was 5-of-6 in fourth quarter.
South O'Brien kept scrapping and fighting to take a 13-11 lead on a Skye Rehder three-point basket in the second quarter, only to witness Harpenau take the game over the remainder of the first half. A three point basket by Harpenau tied it at 14-14 and back-to-back transition baskets by Harpenau put the Royals up by four - finishing the half leading 20-14.
The third quarter belonged to South O'Brien offensively, outscoring the Royals 14-8. A three-point basket by the Wolverines' Taryn Hintz from the right baseline at the third period buzzer tied it at 28-28.
MMCRU got itself out of sync offensively against the South O'Brien zone, giving the Wolverines new life headed to the fourth and final eight minutes of action. It was Hintz's turn to shine for South O'Brien as the senior built the South O'Brien lead to four points (39-35) with just over three minutes remaining in the game.
But MMCRU wouldn't be denied ending the game on an 8-1 run giving the Royals their first ever War Eagle Conference title as MMCRU.
Harpenau finished with a team-high 16 points for the Royals. Faith Olson, Ellie Hilbrands and Jaylen Bork all finished with nine points. MMCRU shot 36 percent (15-of-42) for the game and dominated on the glass. The Royals finished a plus +22 in rebound margin (39-17).
Harpenau completed he double-double by gathering 11 rebounds. Hilbrands pulled down a game-best 12 boards, inclding eight offensive rebounds.
The win improves MMCRU record to 20-0. Meanwhile, South O'Brien (12-9) is swept by MMCRU on three regular season, seeing a five game win streak broken.
You must go back to the days of Jerry Martin as coach for then Marcus-Meriden-Cleghorn which went unbeaten and qualified for the state tournament in 1986
MMCRU will host the winner of Graettinger-Terril/Ruthven-Ayrshire (7-14) and West Bend-Mallard (5-16) in a Class 1A Region 1 semifinal on Tuesday in Marcus.
South O'Brien 8-14-28-40
MMCRU 11-20-28-43
MMCRU (43)
Starters: Taylor Harpenau 5-13 5-6 16, Faith Olson 4-7 0-1 9, Ellie Hilbrands 3-9 3-9 9, Mya Holmes 0-3 0-0 0, Jaylen Bork 3-10 3-4 9.
Subs: Kora Alesch 0-0 0-1 0, Kiersten Letsche 0-0 0-0 0.
MMCRU Individual Leaders
Rebounds – Hilbrands 12, Harepnau 11
Assists – Harpenau 2, Bork 2
Steals – Harpenau 4, Holmes 2, Alesch 2
Blocks – Harpenau 1, Bork 1, Holmes 1
| | | |
| --- | --- | --- |
| | MMCRU | South O'Brien |
| 2PT Field Goals Made-Attempted | 13-21 | 12-29 |
| 2 PT Field Goal Percentage % | 61.90% | 41.40% |
| 3PT Field Goals Made-Attempted | 2-21 | 2-13 |
| 3PT Field Goal Percentage % | 0.09.5% | 15.40% |
| Overall Shooting Percentage % | 35.70% | 33.30% |
| Free Throws Made-Attempted | 11-21 | 10-14 |
| Free Throw Percentage % | 52.40% | 71.40% |
| | | |
| Offensive Rebounds | 15 | 4 |
| Refensive Rebounds | 24 | 10 |
| Total Rebounds | 39 | 17 |
| | | |
| Assists | 5 | 4 |
| Steals | 9 | 10 |
| Blocked Shots | 3 | 5 |
| Turnovers | 21 | 17 |
| Personal Fouls | 13 | 14 |