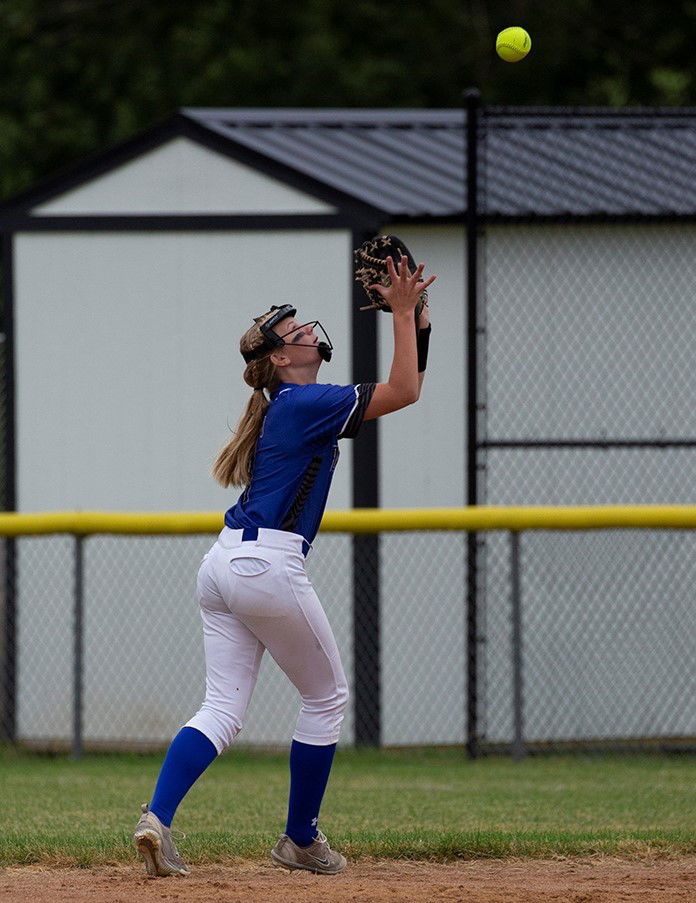 MMCRU freshman second baseman Isabelle Olson prepares to make the catch of a fly ball during the first inning of the Royals' War Eagle Conference matchup at Hinton on Thursday. The two teams managed to dodge the inclement weather and complete the game. Hinton handed MMCRU its fourth loss of the young season by a score of 6-2. (Photo by Roy Tucker, Tucker Photo. View additional game photos online at https://rtphoto.photoreflect.com/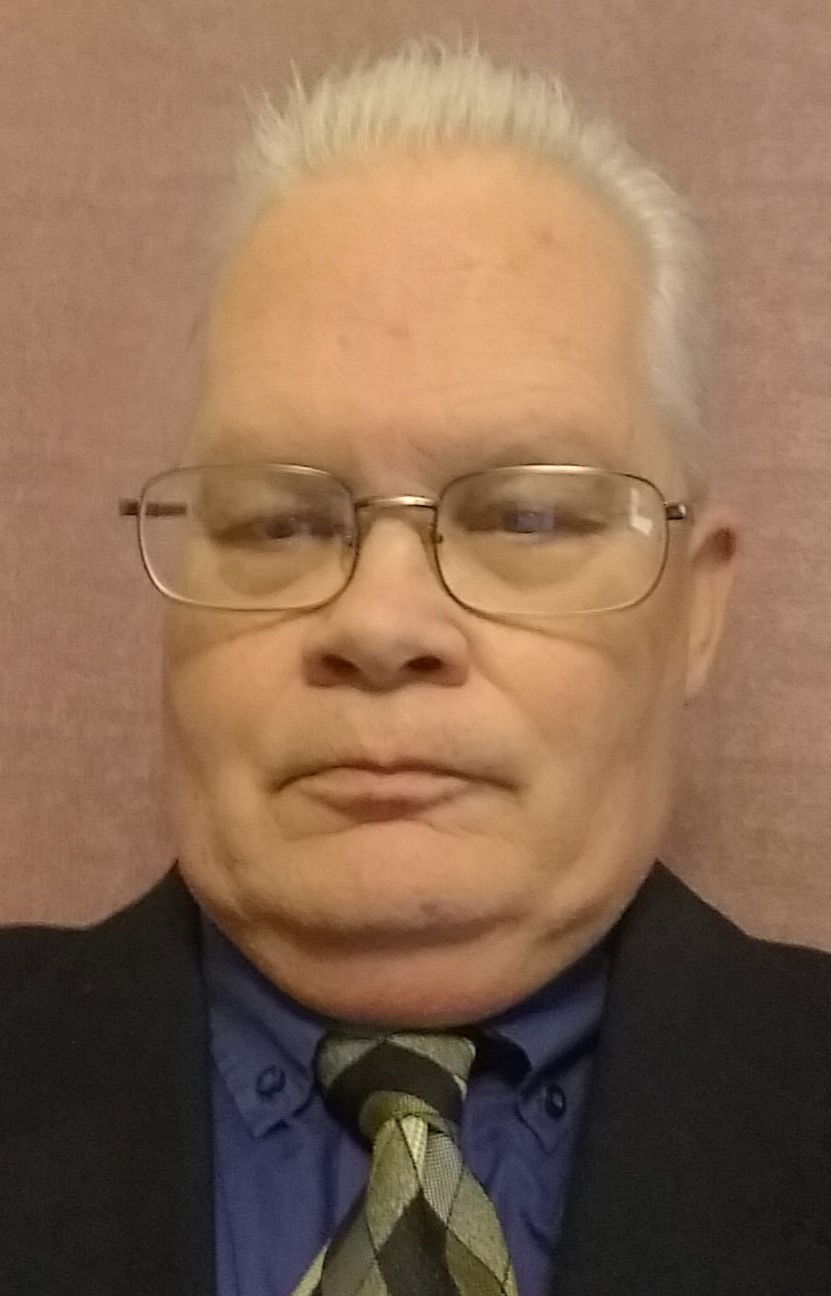 BY JEFF BENSON | Cherokee News Patriot Sports
HINTON, Iowa - The Royals of MMCRU softball have been scratching and clawing to come up with a win but for the fourth time in the opening week of the season, the team suffered defeat. The latest coming in a War Eagle Conference matchup that got an early start hoping to beat inclement weather headed that way,
The Blackhawks played host and Hinton earned a 6-2 win over MMCRU.
With winds gusting toward the outfield fence, anything gotten into the jet stream had a chance of being a home run. There were five "round-trippers" collectively in the contest. Hinton slugged three - Bella Bader, Alyssa Fischer and Madison Goosman. MMCRU tallied solo blasts from Faith Olson and Kristina Goth. For Olson it came in the seventh inning on the first pitch she saw for her second home run of her career. The seniors first came a season ago against Remsen St. Mary's on June 7. Goth, a junior, crushed a full-count pitch with two outs in the third inning for her first career "four-bagger."
MMCRU stranded four runners in scoring position in the game and Hinton left five runners.
Fischer also had an RBI double and finished with a game-high three runs batted in. Goosman had a third inning sacrifice fly and finished with two RBIs for the Blackhawks.
Molly Reuter reached base three times for MMCRU in the contest. She walked twice and had a second inning single. Haley Schwarz had the only other base knock for the Royals.
Jadyn Case picked up the win in the pitcher's circle for Hinton. Reuter took the loss for MMCRU. Reueter has made three start and appeared in relief in the other and sees her pitching record on the season slip to 0-3.
MMCRU (0-4) is scheduled to resume play on Monday hosting LeMars Gehlen in Cleghorn. Gehlen is currently ranked eighth in Class 1A and unbeaten at 3-0 on the season.
| | | | | | | | | | | |
| --- | --- | --- | --- | --- | --- | --- | --- | --- | --- | --- |
| Team | 1 | 2 | 3 | 4 | 5 | 6 | 7 | Runs | Hits | Errors |
| MMCRU | 0 | 0 | 1 | 0 | 0 | 0 | 1 | 2 | 4 | 1 |
| Hinton | 1 | 0 | 2 | 0 | 1 | 2 | x | 6 | 7 | 0 |
| | | | | | | | | | | |
| | AB | H | R | RBI | | | | | | |
| Faith Olson, lf | 4 | 1 | 1 | 1 | | | | | | |
| Kristina Goth, ss | 4 | 1 | 1 | 1 | | | | | | |
| Haley Schwarz, 3b | 2 | 0 | 1 | 0 | | | | | | |
| Kaelee Letsche, cf | 2 | 0 | 0 | 0 | | | | | | |
| Mya Holmes, 1b | 3 | 0 | 0 | 0 | | | | | | |
| Molly Reuter, p | 1 | 0 | 1 | 0 | | | | | | |
| Caitlyn Evans, rf | 1 | 0 | 0 | 0 | | | | | | |
| Kirsten Letsche, dh | 3 | 0 | 0 | 0 | | | | | | |
| Makenzie Meyer, c | 0 | 0 | 0 | 0 | | | | | | |
| Isabelle Olson, 2b | 3 | 0 | 0 | 0 | | | | | | |
| Totals | 23 | 2 | 4 | 2 | | | | | | |
| | | | | | | | | | | |
| MMCRU | IP | H | R | ER | BB | SO | NP | | | |
| Molly Reuter, p | 6 | 7 | 6 | 5 | 7 | 3 | | | | |