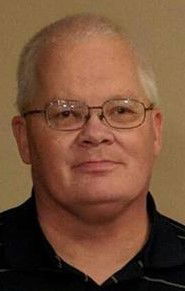 By JEFF BENSON | Cherokee County News-Patriot Sports
MARCUS, Iowa - Despite a game-high 28 points from senior Madison Hough, Graettinger-Terrill/Ruthven-Ayrshire (GT/RA) discovered the task at hand of ending MMCRU's season in the 1A regional quarterfinals on the Royals home floor simply wasn't to be.
MMCRU rolled by GT/RA 71-34 to move onto the 1A regional semifinal against a familiar face in War Eagle Conference rival LeMars Gehlen.
The MMCRU offense got rolling and jumped out to a 22-14 first quarter lead. From there the lead continued to grow. There was no barrier by GT/RA to slow the Royals offense. MMCRU outscorred the Titans 18-7 in the second, 16-9 in the third and 15-4 in the fourth quarter.
Other than Hough, the GT/RA offense was in disarray and the stingy MMCRU defense. Hough, who went 10-of-25 from the floor, saw the remainder of the team shoot just 19 percent (3-of-16) for the game. The Royals also were dominant on the glass, out rebounding GT/RA by a 30-17 margin. MMCRU forced GT/RA into 12 turnovers, while turning the ball over just eight times as a team.
Three MMCRU players scored in double figures for a Royals team that shot 57 percent (27-of-47) for the game, including 6-of-13 from three point distance. MMCRU was also 79 percent on its free throws, making 11-of-14.
Ellie Hilbrands posted a team-high 16 points for MMCRU. Taylor Hilbrands finished with 15 and Jaylen Bork came through with 14 points. Harpenau who has picked up her game tremendously since Emily Dreckman went down with a season ending injury added a game-high nine assists, five rebounds and pair of steals.
The shortest Royals player showed her grit and determination as all 5-foot-5 of freshman Kora Alesch paced MMCRU on the boards with nine. Alesch also added a pair of steals to her credit. Bork was effective on the glass also finishing with seven rebounds.
GT/RA sees its season come to an end with an 8-15 record.
With MMCRU (21-0) having enjoyed home court play throughout the postseason, that won't change come the 1A semifinal against Gehlen are also in Marcus. Game time is slated for 7 PM.
Graettinger-Terril/Ruthven-Ayrshire 14-21-30-34
MMCRU 22-40-56-71
MMCRU (71)
Starters: Taylor Harpenau 4-11 5-7 15, Faith Olson 1-3 0-0 3, Ellie Hilbrands 8-8 0-1 16, Jaylen Bork 7-13 0-0 14, Mya Holmes 1-3 0-0 2.
Subs: Kora Alesch 2-5 3-3 7, Kirsten Letsche 2-2 0-0 6, Molly Reuter 1-1 3-3 6, Isabelle Olson 1-1 0-0 2, Hannah Neddermeyer 0-0 0-0 0.
MMMCRU Individual Leaders
Rebounds – Alesch 9, Bork 7, Harpenau 5
Assists – Harpenau 9
Steals – Harpenau 2, Alesch 2
Blocks – Hilbrands 1
| | | |
| --- | --- | --- |
| | GT/RA | MMCRU |
| 2PT Field Goals Made-Attempted | 9-24 | 21-34 |
| 2 PT Field Goal Percentage % | 37.50% | 61.80% |
| 3PT Field Goals Made-Attempted | 4-17 | 6-13 |
| 3PT Field Goal Percentage % | 23.50% | 46.10% |
| Overall Shooting Percentage % | 31.70% | 57.40% |
| Free Throws Made-Attempted | 4-9 | 11-14 |
| Free Throw Percentage % | 44.40% | 78.60% |
| | | |
| Offensive Rebounds | 7 | 8 |
| Refensive Rebounds | 10 | 22 |
| Total Rebounds | 17 | 30 |
| | | |
| Assists | 5 | 21 |
| Steals | 8 | 6 |
| Blocked Shots | 0 | 11-14 |
| Turnovers | 12 | 8 |
| Personal Fouls | 11 | 11 |