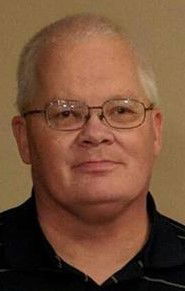 By JEFF BENSON | Iowa News Patriot Sports
The 2020 high school abbreviated softball season is finally ago with the first games beginning in a matter of two weeks. With that being said the Iowa Girls High School Athletic Union (IGHSAU) released its pre-season softball rankings for all five Class 1A through 5A in Iowa.
Holding down the top spots in their respective class with last years record is:
Class 1A | Collins-Maxwell (28-1)
Class 2A | North Linn (42-4)
Class 3A | Davenport Assumption (41-2)
Class 4A | Carlisle (38-3)
Class 5A | Fort Dodge (35-7)
The remainder of the rankings are listed below with 2019 won/loss records in parenthesis.
Class 1A
1. Collins-Maxwell (28-1)
2. Newell-Fonda (38-7)
3. Clarksville (33-2)
4. Wayne (24-9)
5. Algona Garrigan (29-8)
6. Lynnville-Sully (27-9)
7. Mason City Newman (21-14)
8. North Mahaska (18-10)
9. AGWSR (20-7)
10. Central City (31-11)
11. LeMars Gehlen (21-13)
12. Akron-Westfield (21-13)
13. Grand View Christian (20-10)
14. Lisbon (34-7)
15. Lenox (26-7)
Class 2A
1. North Linn (42-4)
2. Louisa-Muscatine (35-5)
3. Mount Ayr (27-3)
4. Ogden (26-8)
5. West Sioux (24-8)
6. Jesup (30-10)
7. Central Springs (28-9)
8. West Monona (30-6)
9. Earlham (29-9)
10. Dyersville Beckman (30-14)
11. Emmetsburg (23-10)
12. Interstate 35 (18-11)
13. Northeast (20-14)
14. Pleasantville (25-12)
15. West Lyon (20-8)
Class 3A
1. Davenport Assumption (41-2)
2. Humboldt (28-3)
3. Williamsburg (31-12)
4. Anamosa (31-5)
5. Mount Vernon (27-13)
6. Albia (27-6)
7. Spirit Lake (22-7)
8. West Liberty (30-6)
9. North Polk (22-11)
1.0 Algona (18-11)
11. Eddyville-Blakesburg-Fremont (24-11)
12. Atlantic (27-9)
13. West Burlington (25-12)
14. Boyden Hull-Rock Valley (22-9)
15. Sioux City Heelan (16-14)
Class 4A
1. Carlisle (38-3)
2. North Scott (28-15)
3. Ballard (26-10)
4. Oskaloosa (25-16)
5. ADM (28-7)
6. Charles City (37-4)
7. Dallas Center-Grimes (25-15)
8. Sergeant Bluff-Luton (27-7)
9. West Delaware (31-12)
10. Decorah (18-12)
11. Fairfield (22-19)
12. Washington (22-15)
13. Winterset (19-15)
14. Webster City (21-7)
15. Central DeWitt (18-5)
Class 5A
1. Fort Dodge (35-7)
2. Iowa City High (36-8)
3. Johnston (35-10)
4. Cedar Rapids Kennedy (37-4)
5. Ottumwa (33-9)
6. Waukee (40-4)
7. West Des Moines Valley (32-10)
8. Pleasant Valley (27-13)
9. Indianola (34-5)
10. Dubuque Hempstead (32-8)
11. Ankeny Centennial (26-12)
12. Muscatine (31-8)
13. Cedar Rapids Prairie (29 -12)
14. Southeast Polk (24 -17)
15. Bettendorf (22 -15)