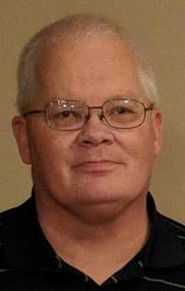 By JEFF BENSON | Cherokee County News-Patriot Sports
MOVILLE, Iowa - The Class 1A District 16 district semifinal played on Tuesday, Feb. 25 at Woodbury Central High School featured no surprises as River Valley and fifth-ranked Remsen St. Mary's both deserved to be there based on their play leading into the game.
It boiled down to two quarters for the difference in the game, as St. Mary's outscored River Valley 18-10 in the second and 21-12 in the fourth quarter for a 56-41 win.
River Valley began the game maintaining an 11-10 lead after one period and trailed 28-21 at half. From there forward River Valley never regained the lead. St. Mary's led 35-29 after three quarters.
River Valley margin of defeat - 15 points, saw the Wolverines make up six points from the differential in the regular season meeting (52-31) also won by St. Mary's back on Jan. 20.
The Wolverines finished the game shooting 39 percent (14-of-36) overall, which included knocking down 6-of-15 shots from beyond the arc.
Defensively, RIver Valley did its best to slow a Remsen St. Mary's team that finished right near their seasonal average of 57 points, but it wasn't one or even two players they were attempting to shut down. A trio of Hawks finished in double figures. St. Mary's shot 50 percent (18-of-36) overall. Spencer Schorg finished with a game-high 23 points. Schorg's effort was supported by Skyler Walderschmidt's 13, and Austin Jensen's 12 point efforts.
River Valley struggled to keep pace with St. Mary's on the glass, as the Hawks outrebounded River Valley 24-to-18. Tristan Mammen and Garett Trapp's five rebounds each led the Wolverines.
River Valley's season ends with a 15-8 record. It marks the most wins by a Wolverines team this decade and the first winning season for RIver Valley since finishing 12-10 in the 2009-10 season.
Remsen St. Mary's 10-28-35-56
River Valley 11-21-29-41
RIVER VALLEY (41)
Starters: Beau Miller 1-6 0-0 3, Tristan Mammen 3-5 2-2 8, Tyler Towne 3-8 0-0 7, Colton Johnson 2-5 3-4 8, Garrett Trapp 5-11 2-4.
Subs: Devin Todd 0-0 0-0 0, Trevor Towne 0-1 0-0 0.
River Valley Individual Leaders
Rebounds – Mammen 5, Trapp 5
Assists – Ty. Towne 2, Trapp 2, Johnson 2, Todd 2
Steals – Mammen 2
Blocks – Tr. Towne 1, Johnson 1
| | | |
| --- | --- | --- |
| | River Valley | St. Mary's |
| 2PT Field Goals Made-Attempted | 8-21 | 12-23 |
| 2 PT Field Goal Percentage % | 38.10% | 52.20% |
| 3PT Field Goals Made-Attempted | 6-15 | 6-13 |
| 3PT Field Goal Percentage % | 40.00% | 46.20% |
| Overall Shooting Percentage % | 38.80% | 50.00% |
| Free Throws Made-Attempted | 7-10 | 14-21 |
| Free Throw Percentage % | 70.00% | 66.70% |
| | | |
| Offensive Rebounds | 4 | 8 |
| Refensive Rebounds | 14 | 16 |
| Total Rebounds | 18 | 24 |
| | | |
| Assists | 9 | 12 |
| Steals | 8 | 10 |
| Blocked Shots | 6 | 0 |
| Turnovers | 12 | 8 |
| Personal Fouls | 12 | 13 |