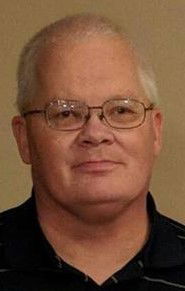 By JEFF BENSON | Cherokee News Patriot Sports
AKRON, Iowa - Small school softball powerhouse Akron-Westfield has ruled the War Eagle Conference year-in and year out. They also also been an impossible puzzle to solve on the softball diamond for MMCRU since the MMC and Remsen-Union schools combined.
Monday night, MMCRU traveled to face the host Westerners looking to earn their first win since the merger. Akron-Westfield showed they meant business from the onset jumping on the Royals with four first innings and six more runs in the second frame, enroute to a 13-1 four innings victory in the War Eagle Conference matchup.
Monday's loss by MMCRU is their 14th straight to Akron-Westfield.
Junior Kristina Goth scored the lone Royals run in the fourth inning. She had one of the three MMCRU hits - a double. Mya Holmes and Haley Schwarz each delivered a single.
Junior Molly Reuter was tagged with the loss in the pitchers circle and deserved a better defensive effort behind her, as the Royals committed four errors.
Four Akron-Westfield players had multi-hit games with Jaden Harris leading with three singles. She added two RBIs, two runs scored and a stolen base. Alayna Mullenix added a double and single and three RBIs. Autumn Bumdy had a pair of doubles, two runs scored and two RBIs. Pitcher Natalie Nielsen helped her own cause with a 2-of-3 showing at the plate.
Nielsen started and toiled two innings of no hit softball. She faced the minimum six batters and fanned three for the win. Harris finished off the game adding three strikeouts while facing eight batters.
MMCRU (0-1) returns to action tonight hosting Kingsley-Pierson (1-0) in Remsen.
| | | | | | | | | | | | | |
| --- | --- | --- | --- | --- | --- | --- | --- | --- | --- | --- | --- | --- |
| Team | 1 | 2 | 3 | 4 | 5 | 6 | 7 | 8 | 9 | Runs | Hits | Errors |
| MMCRU | 0 | 0 | 0 | 1 | | | | | | 1 | 3 | 4 |
| Akron-Westfield | 4 | 6 | 1 | 2 | | | | | | 13 | 11 | 1 |
| | | | | | | | | | | | | |
| | AB | H | R | RBI | | | | | | | | |
| Faith Olson, lf | 2 | 0 | 0 | 0 | | | | | | | | |
| Kristina Goth, ss | 2 | 1 | 1 | 1 | | | | | | | | |
| Haley Schwarz, 3b | 2 | 1 | 0 | 0 | | | | | | | | |
| Kaelee Letsche, cf | 2 | 0 | 0 | 0 | | | | | | | | |
| Molly Reuter, p | 2 | 0 | 0 | 0 | | | | | | | | |
| Caitlyn Evans, rf | 1 | 0 | 0 | 0 | | | | | | | | |
| Mya Holmes, 1b | 1 | 1 | 0 | 0 | | | | | | | | |
| Kirsten Letsche, dh | 1 | 0 | 0 | 0 | | | | | | | | |
| Makenzie Meyer, c | 0 | 0 | 0 | 0 | | | | | | | | |
| Isabelle Olson, 2b | 1 | 0 | 0 | 0 | | | | | | | | |
| Totals | 14 | 3 | 1 | 1 | | | | | | | | |
| | | | | | | | | | | | | |
| Doubles: Kristina Goth (1) | | | | | | | | | | | | |
| | | | | | | | | | | | | |
| MMCRU | IP | H | R | ER | BB | SO | NP | | | | | |
| Molly Reuter (Loss) | 3 | 11 | 13 | 8 | 6 | 1 | - | | | | | |