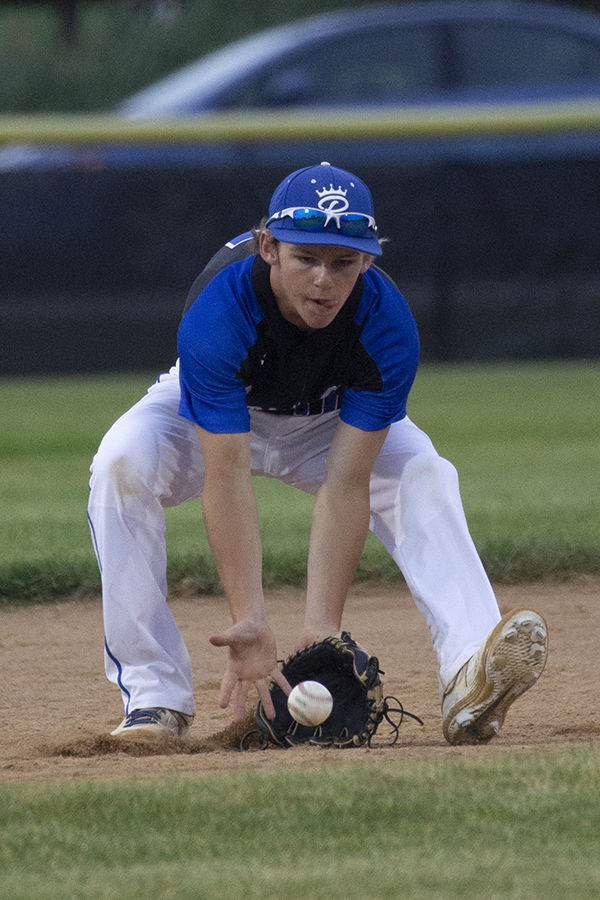 Freshman shortstop KC NIcks keeps an eye on the ground ball as he fields it cleanly in the Royals War Eagle Conference matchup at HInton on June 18. (Photo by Roy Tucker, Tucker Photo: See more game photos at https://rtphoto.photoreflect.com/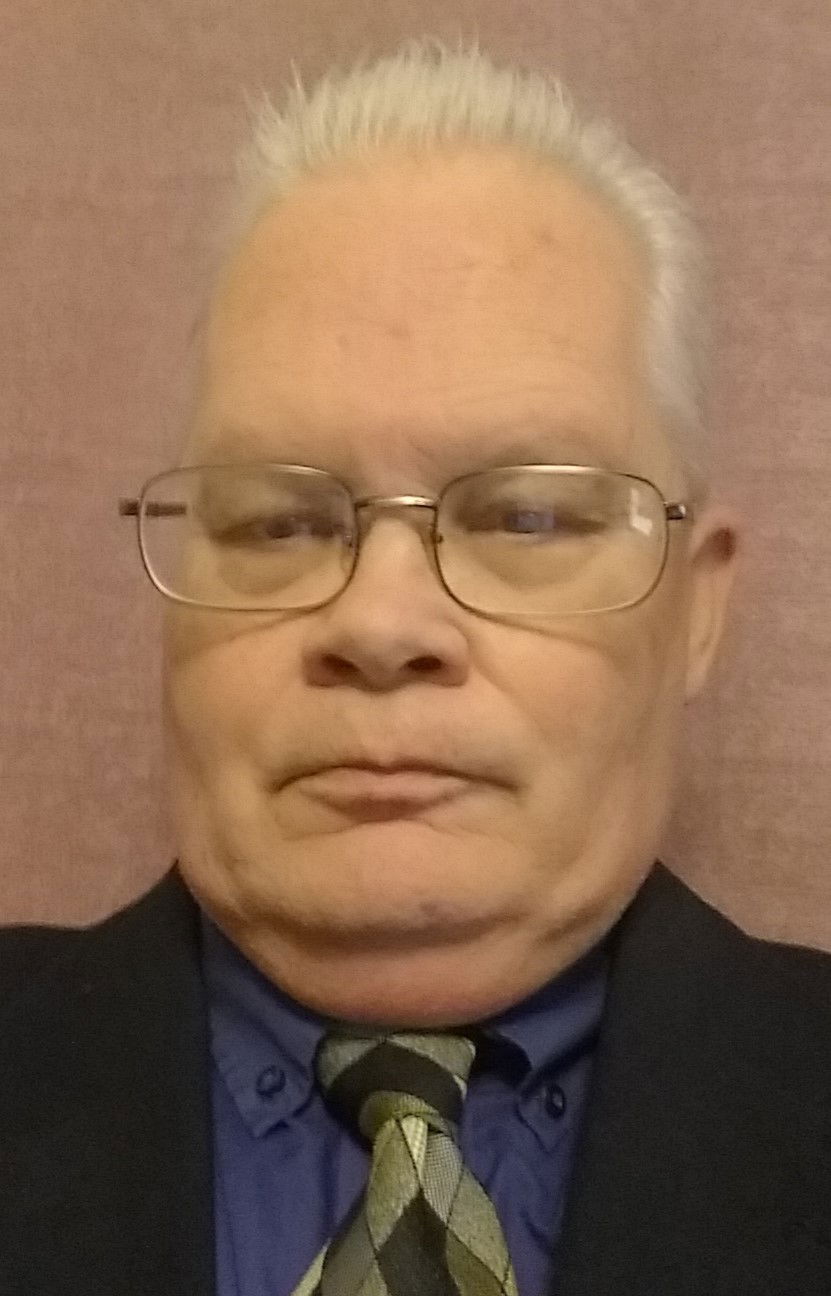 By JEFF BENSON, Cherokee News Patriot Sports
HINTON, Iowa - Three defensive miscues by MMCRU and Hinton knocking the ball all over the diamond to the tune of 11 hits proved costly as MMCRU fell to the Blackhawk 10-0 in six innings.
It was the first time this season the Royals failed to score a run in a game. With the victory Hinton extends its present win streak to three games over MMCRU. In those three meetings Hinton has outscored MMCRU 30-to-5.
The Royals struggled to put the bat on the ball with any frequency, striking out a total of 11 times against Hinton pitching. MMCRU finished with only four hits, all singles. They belonged to Gunnar Johnson, Colin PIck, Cade Pepper and Eban Hicks. Johnson and Pepper were each credited with a stolen base.
Hinton scored three runs in the third, fourth and sixth innings and a single run in the fifth. Tate LInton was a perfect 4-of-4 for the Blackhawks with a double, four RBIs, two runs scored and a stolen base. Kyle Brighton added three hits in four at-bats, drove in a run, stole a base and scored one run. Gavin Nelson finished 2-of-4 with a triple, RBI, stolen base and run scored for the Blackhawks.
Brighton also picked up the mound win for Hinton. He worked the first five innings throwing 89 pitches. He walked four and struck out nine. Nelson worked one inning of relief.
Charged with the loss for MMCRU was Preston Astidias. He threw 49 pitches in three innings walked one and struck out one. Eban Hicks and Jonah Peterson also worked in relief. Hicks credited with two innings and Peterson one inning.
MMCRU (1-4) was scheduled to face LeMArs Gehlen next on Monday, June 22, but Gehln has had a stoppage to their season because of COVID-19. Their next now will now be on Thursday (June 25) when they travel to Hawarden to face West Sioux.
| | | | | | | | | | | |
| --- | --- | --- | --- | --- | --- | --- | --- | --- | --- | --- |
| Team | 1 | 2 | 3 | 4 | 5 | 6 | 7 | Runs | Hits | Errors |
| MMCRU | 0 | 0 | 0 | 0 | 0 | 0 | | 0 | 4 | 3 |
| Hinton | 0 | 0 | 3 | 3 | 1 | 3 | | 10 | 11 | 1 |
| | | | | | | | | | | |
| | AB | H | R | RBI | | | | | | |
| Gunnar Johnson, lf | 3 | 1 | 0 | 0 | | | | | | |
| Colin Pick, 2b | 2 | 1 | 0 | 0 | | | | | | |
| Cade Pepper, cf | 2 | 1 | 0 | 0 | | | | | | |
| Carson Pick, c | 3 | 0 | 0 | 0 | | | | | | |
| KC Nicks, ss | 2 | 0 | 0 | 0 | | | | | | |
| Brett Staab, 1b | 3 | 0 | 0 | 0 | | | | | | |
| Derek Goth, rf | 2 | 0 | 0 | 0 | | | | | | |
| Eban Hicks, 3b | 2 | 1 | 0 | 0 | | | | | | |
| Preston Astidias, p | 2 | 0 | 0 | 0 | | | | | | |
| Jonah Peterson | 0 | 0 | 0 | 0 | | | | | | |
| Andrew Nicks | 0 | 0 | 0 | 0 | | | | | | |
| Totals | 21 | 4 | 0 | 0 | | | | | | |
| | | | | | | | | | | |
| MMCRU | IP | H | R | ER | BB | SO | NP | | | |
| Preston Astidias (Loss) | 3 | | 3 | 3 | 1 | 1 | 49 | | | |
| Eban Hicks | 2 | | 4 | 4 | 2 | 0 | 41 | | | |
| Jonah Peterson | 1 | | 3 | 2 | 0 | 0 | 18 | | | |