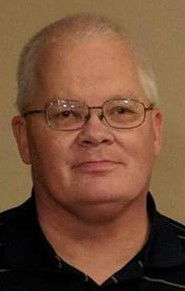 BY JEFF BENSON | Cherokee County News-Patriot Sports
ROCKWELL CITY, Iowa - Alta-Aurelia rank its tank empty, pouring everything into its 2A district semfinal against South Central Calhoun on Thursday (Feb. 20).
But luck wasn't to be had as the Warriors saw South Central Calhoun shot 53 percent, including knocking down 12 three point baskets along the way and nailing the second loss of the 2019-20 season on Alta-Aurelia. The inital loss came back in mid-January by 20 points.
Alta-Aurelia was able to keep the deficit for most of the game in single digits and it wasn't until the fourth quarter South Central Calhoun pulled away outscoring the Warriors 28-12 in the fourth period for the 79-55 victory.
Alta-Aurelia finishes the season having lost five of its last six and eight of its last 10. The present loss ends the Warriors season with a 9-14 record.
"We ran into a hot shooting team in South Central Calhoun. We played extremely well for three quartersm heading to the fourth down by eight points," said Alta-Aurelia coach Dean Lietz. "But, the fourth quarter was a different story."
South Central Calhoun's hot shooting allowed four players to land in double figures with two going for 20 points or better. Zane Neubaum scored a game-best 23 points. Cole Corey finished with a double-double scoring 20 points and snagging a game-best 10 rebounds. Brennan Holder and Landon Schleisman finished with 17 and 14 points, respectively.
Alta-Aurelia shot 49 percent from the floor (23-of-47) , making 7-of-19 from three point territory.
Foul shooting was critical, as Alta-Aurelia finished with only four attempts making two. On the other hand, South Central Calhoun finished 11-of-17 from the foul line. Another flaw was Alta-Aurelia committed 20 turnovers.
Anthony Krier led Alta-Aurelia in scoring with 16 points, nothing all to uncommon for the senior. Krier led the Warriors in 18 of the 22 games he played this season, and finished the year averaging 18.8 points per contest.
Trey Engelmann also reached double figures finishing with 12 points. Engelmann was the Warriors leader with six rebounds. He added two steals and a blocked shot to his credits.
The loss marks the end of the road for three Warriors players putting on the unform again. Krier, Logan McCoy and Diogo Sliefert all graduate.
"I don't want this loss to take away from our accomplishments this season," said Leitz. "Out seniors will be missed. However, we havea nice group of kids coming back with some high expectations for our program next season.
South Central Calhoun moves on to the 2A district final with an 18-4 record and will take on Southeast Valley (17-5). The Jaguars advanced will a semifinal win against East Sac County by a score of 56-45. That championship tilt is scheduled for Tuesday at 7 PM in Manson.
Alta-Aurelia 12-27-43-55
South Central Calhoun 18-34-51-79
ALTA-AURELIA (55)
Starters: Trey Engelmann 6-10 0-0 12, Logan McCoy 1-5 0-1 2, Brian Chase 1-3 0-0 2, Gabe Walters 4-8 0-0 8, Anthony Krier 6-14 2-3 16.
Subs: Teagan Meyer 0-0 0-0 0, Tanner Randall 3-3 0-0 9, Preston McCoy 0-0 0-0 0, Diogo Sliefert 2-4 0-0 6.
Alta-Aurelia Individual Leaders
Rebounds – Engelmann 6, Krier 4
Assists – Krier 5, L. McCoy 4
Steals – Engelmann 2, Krier 2
Blocks – Engelmann 1
| | | |
| --- | --- | --- |
| | Alta-Aurelia | South Central Calhoun |
| 2PT Field Goals Made-Attempted | 16-28 | 16-23 |
| 2 PT Field Goal Percentage % | 57.10% | 69.60% |
| 3PT Field Goals Made-Attempted | 7-19 | 12-30 |
| 3PT Field Goal Percentage % | 36.80% | 40.00% |
| Overall Shooting Percentage % | 48.90% | 52.8%% |
| Free Throws Made-Attempted | 2-4 | 11-17 |
| Free Throw Percentage % | 50.00% | 64.70% |
| | | |
| Offensive Rebounds | 5 | 7 |
| Refensive Rebounds | 12 | 17 |
| Total Rebounds | 17 | 24 |
| | | |
| Assists | 19 | 16 |
| Steals | 6 | 16 |
| Blocked Shots | 1 | 2 |
| Turnovers | 20 | 14 |
| Personal Fouls | 17 | 14 |