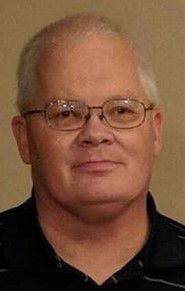 By JEFF BENSON | Cherokee County News-Patriot Sports
SIOUX CITY, Iowa - It's hard to beat a team three times in a season. You hear it a lot in all sports. Have you ever stopped to think about whether or not it's actually true?
In the case of the River Valley girls basketball team that's flat-out wrong. The Wolverines went down to defeat at the hands of Siouxland Christian for the third time, losing 50-46 on Thursday (Feb. 13) in a Class 1A Region 1 first round matchup.
There didn't appear to be much in the way of a River Valley defense that could stop Siouxland Christian early.
The host Eagles raced out to a 20-8 first quarter lead and was still up six points (29-23) at halftime. However, over the final three quarters of play, it was the RIver Valley offense that outscored Siouxland Christian 42-26 or 27-17 during the second half of play.
The likes of Eagles' Daisy Hiserote and Cassie Jones each scored 17 points, with Hiserote adding a game-high 15 rebounds for the double-double. She also pulled off a double-double in the teams Feb.3 matchup with 14 points and 13 rebounds.
Siouxland Christian shot 39 percent (19-of-40 and maintained a slight plus +4 edge on the glass.
RIver Valley wound up 18-of-56 (32%) shooting for the game. However, the Wolverines struggles from the 19.75 distance beyond the arc, finishing 4-of-19 (21%).
Brittany Meyer led the Wolverines with 13 points and Sydney Zahnley added 10 points in th senior's final game in a Wolverine uniform. Zahnley also finished with a team-best seven rebounds.
Siouxland Christian (12-9) with the win advances to a 1A quarterfinal against No. 9 ranked Kingsley-Pierson (18-4), who defeated the Eagles in the teams only meeting in mid-December by 30 points.
River Valley finishes the season with a 3-19 record, it's eighth straigh losing season dating back to finishing 17-8 in 2011-12 season. The Wolverines return 11 players next season, losing only seniors' Taylor Knaack and Zahnley.
River Valley 8-23-33-46
Siouxland Christian 20-29-41-50
RIVER VALLEY (46)
Starters: Brittany Meyer 5-18 3-3 13, Taylor Knaack 3-8 0-0 7, Sydney Zahnley 4-10 0-0 10, Katrina Todd 2-4 0-0 4, Sam Holtz 1-10 0-0 2.
Subs: Maddie Thomas 1-3 1-2 3, Danika DeWitt 2-3 0-0 5, Addisyn Goettsch 0-0 2-4 2.
River Valley Individual Leaders
Rebounds – Zahnley 7, Todd 5, Thomas 5
Assists – Holtz 4, Meyer 3, Knaack 3
Steals – Meyer 4, Knaack 2, Holtz 2
Blocks – Meyer 1
| | | |
| --- | --- | --- |
| | Siouxland Christian | River Valley |
| 2PT Field Goals Made-Attempted | 15-40 | 14-37 |
| 2 PT Field Goal Percentage % | 37.50% | 37.80% |
| 3PT Field Goals Made-Attempted | 4-9 | 4-19 |
| 3PT Field Goal Percentage % | 44.40% | 21.10% |
| Overall Shooting Percentage % | 38.80% | 32.10% |
| Free Throws Made-Attempted | 8-20 | 6-9 |
| Free Throw Percentage % | 40.00% | 66.70% |
| | | |
| Offensive Rebounds | 10 | 11 |
| Refensive Rebounds | 24 | 19 |
| Total Rebounds | 34 | 30 |
| | | |
| Assists | 15 | 13 |
| Steals | 1 | 11 |
| Blocked Shots | 15 | 14-37 |
| Turnovers | 20 | 17 |
| Personal Fouls | 10 | 17 |