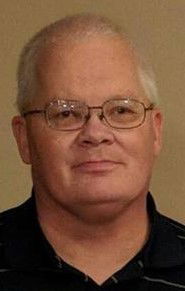 By JEFF BENSON | Cherokee News Patriot Sports
ALTA, Iowa - The Alta-Aurelia baseball team was anxiously anticipating its opportunity to get back on the baseball field and show its fans just how potent a team they are expected to be in 2020.
The Warriors dominated Twin Lakes Conference rival South Central Calhoun Monday evening, 17-7 in six innings.
Alta-Aurelia outhit their opponent 17-4, which saw the Warriors muscle up for 13 extra-base hits against the Titans (9 doubles, 2 triples, 2 home runs) forcing South Central Calhoun to play musical chairs with its pitching using your pitchers against Alta-Aurelia on the night.
Senior Michael Ryherd was perfect on the night at the plate for Alta-Aurelia, finishing 5-of-5, including three doubles, a triple, and a home run. He also scored four times and drove in a pair of Warrior runs.
He was one of four Warriors to finish with a multi-hit game. Preston McCoy went 3-of-3, including a double. Ryan Jensen went 2-of-4 with both hits two-baggers. He also scored three Warrior runs. Cade Rohwer finished 2-of-3 with a double, two runs scored and two RBIs to his credit.
Also clubbing a home run for Alta-Aurelia was Levi Sleezer.
Alta-Aurelia jumped on South Central Calhoun early scoring five first inning runs to take a 5-1 lead. The Warriors trailed 7-5 heading to the bottom half of the fourth inning only to retake the lead (9-7) scoring four runs, adding another six runs in the fifth and final two runs in the bottom of the sixth frame to send South Central Calhoun packing their bags.
The Warriors kept the base paths a fire as well. Alta-Aurelia was 7-of-8 stealing. Leading the team with Three steals was McCoy. Rohwer and freshman Carson Reinert each had two steals.
Alta-Aurelia utilized four pitchers in the game also. Teagan Meyer, Jensen, McCoy and Reinert. Reinert, a freshman, is credited with the win tossing a pair of innings. Warriors' pitching walked nine and struck out 12 Titan batters.
Evan Jacobs suffered the mound loss for South Central Calhoun.
The run-rule victory its the Warriors fourth consecutive win against South Central Calhoun and seventh in nine meetings since the 2012 season.
Alta-Aurelia (1-0) will host OABCIG (1-0) in a non-conference matchup Tuesday.
| | | | | | | | | | | | | |
| --- | --- | --- | --- | --- | --- | --- | --- | --- | --- | --- | --- | --- |
| Team | 1 | 2 | 3 | 4 | 5 | 6 | 7 | 8 | 9 | Runs | Hits | Errors |
| South Central Calhoun | 1 | 0 | 3 | 3 | 0 | 0 | | | | 7 | 4 | 4 |
| Alta-Aurelia | 5 | 0 | 0 | 4 | 6 | 2 | | | | 17 | 17 | 3 |
| | | | | | | | | | | | | |
| | AB | H | R | RBI | | | | | | | | |
| Michael Ryherd, c | 5 | 5 | 4 | 2 | | | | | | | | |
| Trey Engelmann, ss | 3 | 1 | 2 | 0 | | | | | | | | |
| Cade Rohwer, 3b | 3 | 2 | 2 | 2 | | | | | | | | |
| Ryan Jensen, 1b | 4 | 2 | 3 | 2 | | | | | | | | |
| Oliver Peterson, 2b | 3 | 1 | 1 | 0 | | | | | | | | |
| Levi Sleezer, cf | 4 | 1 | 1 | 2 | | | | | | | | |
| Preston McCoy, rf | 3 | 3 | 1 | 1 | | | | | | | | |
| Tate Brechwald, lf | 4 | 1 | 1 | 0 | | | | | | | | |
| Teagan Meyer, p | 1 | 0 | 0 | 0 | | | | | | | | |
| Carson Reinert, p | 2 | 1 | 2 | 1 | | | | | | | | |
| Totals | 32 | 17 | 17 | 10 | | | | | | | | |
| | | | | | | | | | | | | |
| Double: Ryherd (3), Jensen (2), Rohwer (1), Peterson (1), McCoy (1), Brechwald (1) | | | | | | | | | | | | |
| Triples: Reinert (1); Home Runs: Ryherd (1), Sleezer (1) | | | | | | | | | | | | |
| | | | | | | | | | | | | |
| Alta-Aurelia | IP | H | R | ER | BB | SO | NP | | | | | |
| Teagan Meyer | 1 | 1 | 3 | 3 | 3 | 3 | 39 | | | | | |
| Ryan Jensen | 0.1 | 0 | 3 | 2 | 2 | 1 | 21 | | | | | |
| Preston McCoy | 2 | 1 | 1 | 1 | 2 | 2 | 40 | | | | | |
| Carson Reinert (Win) | 2.2 | 2 | 0 | 0 | 2 | 6 | 58 | | | | | |