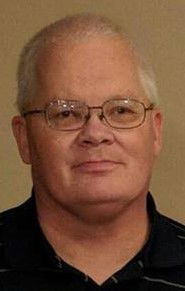 By JEFF BENSON | Cherokee County News-Patriot Sports
SAC CITY, Iowa - Was it a neutral floor or was it the fact the Warriors prevented OABCIG's Cooper DeJean from scoring at will?
A show of guts, Alta-Aurelia plays on and OABCIG's season is finished.
Alta-Aurelia fought to pull even at the end of the third quarter at 33-33, after having trailed 18-13 after one quarter and 22-21 at halftime.
There is an ol' saying save the best for last - the Warriors did that. Alta-Aurelia scored 28 points over the final eight minutes and held OABCIG to 16 for a 60-49 Class 2A District 2 quarterfinal win.
There was no 40 point outing from the Falcons DeJean either, who sIx days earlier did just that in an 11 point OABCIG regular season win over Alta-Aurelia.
"We forced DeJean into some tough looks at the basket and then rebounded well," said Alta-Aurelia coach Dean LIetz. " We knew we weren't going to hold him down completely, but we did a great job of frustrating him and making others step up and make plays."
What there was - DeJean scoring 25 points and posting a double-double with a game-high 11 rebounds for OABCIG.
What there was - Anthony Krier, Gabe Walters and Logan McCoy for Alta-Aurelia scoring 25, 15 and 12 points, respectively.
What there was - Alta-Aurelia making the most of their 39 shot attempts in the game converting 54 percent or 21 baskets, along with going 15-of-20 (75%) at the foul line. The Warriors made 13 of their 15 free throws in the final quarter.
"We executed our game plan and had numerous great individual performances," said Lietz. "All the guys played well and this was a great team win."
OABCIG put up 14 more shot attempts, finishing 18-of-53 (34%) from the floor.
The loss ends the Falcons season in heartbreak with a 16-5 record.
Meanwhile, Alta-Aurelia (9-13) plays on and will face South Central Calhoun (18-4), winners of the only other meeting this sesason back on Jan. 17, 76-56.
Alta-Aurelia 13-21-33-60
OABCIG 18-22-33-49
ALTA-AURELIA (60)
Trey Engelmann 1-4 0-0 2, Logan McCoy 4-6 3-5 12, Anthony Krier 10-19 5-6 25, Brian Chase 1-1 1-3 3, Gabe Walters 4-6 6–6 15.
Teagan Meyer 0-0 0-0 0, Tanner Randall 1-3 0-0 3, Preston McCoy 0-0 0-0 0.
Alta-Aurelia Individual Leaders
Rebounds – Krier 7, Walters 7, L. McCoy 5
Assists – Krier 4, Engelmann 4
Steals – 4 players with one each
Blocks – Walters 2, L. McCoy 1
| | | |
| --- | --- | --- |
| | Alta-Aurelia | OABCIG |
| 2PT Field Goals Made-Attempted | 18-26 | 15-32 |
| 2 PT Field Goal Percentage % | 69.20% | 46.90% |
| 3PT Field Goals Made-Attempted | 3-13 | 3-21 |
| 3PT Field Goal Percentage % | 23.10% | 14.30% |
| Overall Shooting Percentage % | 53.80% | 34.00% |
| Free Throws Made-Attempted | 15-20 | 10-18 |
| Free Throw Percentage % | 75.00% | 55.50% |
| | | |
| Offensive Rebounds | 4 | 7 |
| Refensive Rebounds | 24 | 16 |
| Total Rebounds | 28 | 23 |
| | | |
| Assists | 13 | 7 |
| Steals | 4 | 10 |
| Blocked Shots | 3 | 2 |
| Turnovers | 17 | 10 |
| Personal Fouls | 15 | 19 |