AURELIA, Iowa - At approximately 4:30 PM on Wednesday, the Aurelia Police Department arrested 31-year old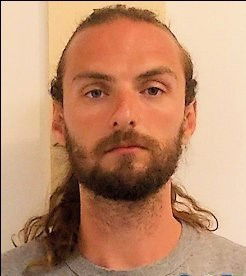 JensenScott Jensen, of Aurelia, after a traffic stop was conducted on a vehicle driven by him.
Jensen, who is required to register as a sex offender is accused of failing to provide his residency and vehicle information to the Sex Offender Registry. He was taken into custody without incident and transported to the Cherokee County Jail.
Jensen was charged with two counts of Sex Offender Registry Violation second or Subsequent Offense, both counts being a class D Felony and Driving while Suspended. Jensen was booked into the Cherokee County Jail where he was held in lieu of $10,000 bond.