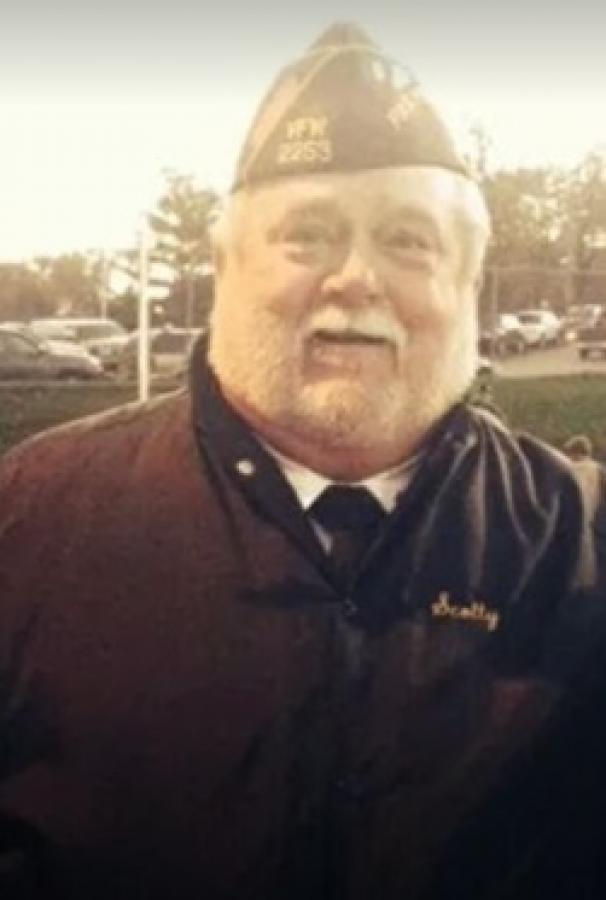 Dale Harry Scott, 73, of Cherokee, passed away on Sunday, June 28, 2020, at the Cherokee Specialty Care.
Dale Harry Scott, the son of Hal and Arlene (Godberson) Scott, was born December 20, 1946, in Cherokee. His childhood years were spent in Cherokee where he attended school. In 1965, Dale entered into the United State Navy, stationed on the USS Kitty Hawk where he worked as a machinist mate. During his service, he received the Presidential Unit Citation, a Silver Star, NUCR, and VCM. Dale served four tours in Vietnam and spent 33 months on the South China sea. He was honorably discharged in 1969. After his discharge, Dale moved back to Cherokee and worked at Wilson Foods for 39 years, retiring in 2008.
On September 15, 1979, Dale was married to Barb Peters in Cherokee. They resided in Cherokee. Dale had many hobbies and interests which included hunting, camping, fishing, trapping and searching for morel mushrooms. He loved his dogs, shooting guns and never missed a grandchild's sporting event. He was also very active with the Cherokee Rendezvous. He was a member of Friends of Conservation, Little Sioux Wildlife and a lifetime member of the V.F.W. One of the things that Dale felt honored to do was assist the Cherokee V.F.W and American Legion with hundreds of military funerals over the years. Most of all, he loved spending time with his family and friends.
He was preceded in death by his parents, Hal and Arlene Scott.
He will lovingly be remembered by his wife, Barb Scott of Cherokee; three daughters, Tonya (Kurtis) Kiertzner of Waukee, Tina (Todd) Larsen of Cherokee, and Melanie (Al) Warner of Redfield; six grandchildren: Jaclyn Snapp, Jayme (Mike) Hanson, Jennifer (Britt) Snapp, Tasha (James) Larsen, Trever (Meghan) Larsen; and Elsie Wagner; great-grandchildren: Vivian and Sylvia Hanson; siblings, twin brother Gale (Mary) Scott of Cherokee, Connie (Bob) Lueschen of Holstein, Mike (Linda) Scott of Aurelia, and Joni Donahue of Sioux City; he is also survived by several nieces, nephews, other relatives, and friends.
Funeral Services will be held at 10:30 AM on Thursday, July 2, 2020, at the Greenwood-Schubert Funeral Home in Cherokee. Pastor Jon Riggert will officiate.
Public visitation will begin at 3:00 PM Wednesday, with the family present from 57 PM Wednesday night at the Greenwood-Schubert Funeral Home in Cherokee.
Burial will be in the Oak Hill Cemetery of Cherokee. Military rites will be conducted by the Cherokee V.F.W. LA Wescott Post 2253 and the Cherokee American Legion.