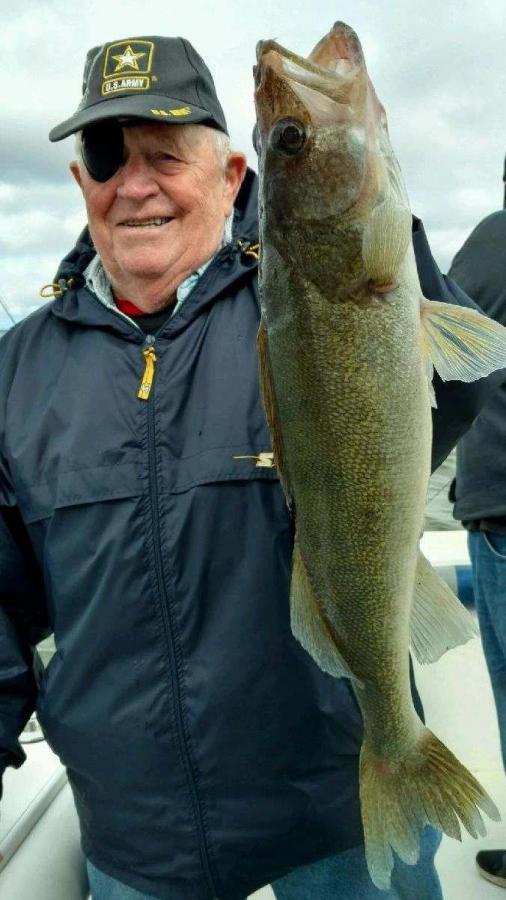 Gerald "Jerry" Floyd Dunn, 89, of Marcus, passed away on Friday, May 1, 2020, at his residence.
Gerald Floyd Dunn "Jerry", the son of Floyd Temple and Marie Ella Pauline (Krekow) Dunn was born December 30, 1930, at the residence behind Dunn's Café in Remsen. His childhood years were spent in Remsen where he attended school and graduated from Remsen High School in 1949.
Jerry was attending a basketball tournament in Orange City, IA, where he met the love of his life, Faye Joan DeGraaf. They were united in marriage on August 5, 1951 until her passing on April 1, 2005. In 1952, Jerry was drafted and served with the U.S. Army while being stationed in Greenland until his honorable discharge in 1954. His family's military service dates back to the Revolutionary War. Following his service Jerry attended farm school in Kingsley, IA.
Jerry then went to work as a tenant row crop farmer south of Remsen. In 1958, he purchased a farm south of Marcus, where he and Faye grew crops and raised hogs. He also was one of the first employees to work for Wilson Foods, and spent over 13 years working there. He continued farming until his retirement in 2010.
Jerry was a lifelong member of Christ Lutheran Church in Remsen. He was an avid sports fan. He especially loved watching the Iowa Hawkeyes and high school sporting events. He enjoyed time spent fishing, hunting, and trapping. He also tended to his large garden and enjoyed the fruits of his labor while canning salsa. Most of all, Jerry loved spending time with his family and friends and was always on the go.
He was preceded in death by his son, David; his parents, Floyd and Marie Dunn; his wife, Faye Dunn; and one sister, June Mugge.
He will lovingly be remembered by his three children, Jeralyn Faye Volkert of Marcus, James "Jim" Alan Dunn of Waterloo, and Jana Sue Dunn of Wahpeton; 5 grandchildren and 11 great-grandchildren, Jenny (Jerrod) Grant of Rockwell, and their children, Jack, Sophia, and Lilianna, Jody Noteboom of Reinbeck, and her children, Prycely, Berkley, and Bryley, John (Neysa) Volkert of Solon, and their children, Avery, Evan, and Ashton, Jay (Grace) Welp of Iowa City, and Jeri A. (Brock) Hofland of Remsen, and their children, Wesley and Elaina; one sister, Sandra K. Miller of Sioux City; special friend, Diane McKernan of Sioux City; and many relatives and friends.
Graveside services will be held at 11 AM on Friday, May 8, at Trinity Lutheran Cemetery, rural Marcus with Pastor Garret Kasper officiating. Due to the Covid-19 restrictions, everyone in attendance is required to practice social distancing.
A public visitation will take place on Thursday night from 5-7 PM. at the Greenwood-Schubert Funeral Home in Marcus. The visitation will be limited to 10 people at a time in the funeral home practicing social distancing.