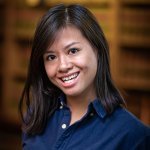 By LINH TA, Reporter | Iowa Capital Dispatch
Iowa received $71.6 million in federal aid to help K-12 and secondary schools respond to new budgetary pressures placed on them due to the COVID-19 pandemic, according to the Iowa Department of Education.
In March, Iowa school districts had to quickly shift from in-person classes to online learning, resulting in unexpected incurred costs such as hotspots and laptops for students learning from home. The funding, which comes from the CARES Act, is expected to help school districts alleviate some of the financial stress, said Ann Lebo, director of the Iowa Department of Education.
School districts can apply for aid from $64.4 million of the fund. The remaining $7.2 million will be used to help with statewide programming, Lebo said.
Districts may apply for aid starting on May 5 and expect to receive funding May 13. Private schools may also access aid.
The funds, which are meant to help schools deal with the COVID-19 pandemic, can be used for a wide range of things including technology, summer school, mental health services and helping students with disabilities and English language learners.
Lebo commended schools for their quick response to COVID-19.
"In a short turn around and with little time to prepare, they have engaged with students and families, while simultaneously working to navigate this new learning environment we find ourselves in," Lebo said. "Now we have financial relief to help."