Though faced with the similar concerns as other Americans across the country during these trying times, beef farmers in Cherokee County are taking a moment to celebrate May Beef Month in Iowa, recognizing the tremendous economic, nutritional and societal value they contribute to the fabric of the country. The hard-working Cherokee County Cattlemen want their fellow Iowans to know they are proud to produce the tremendous beef enjoyed by consumers around the world.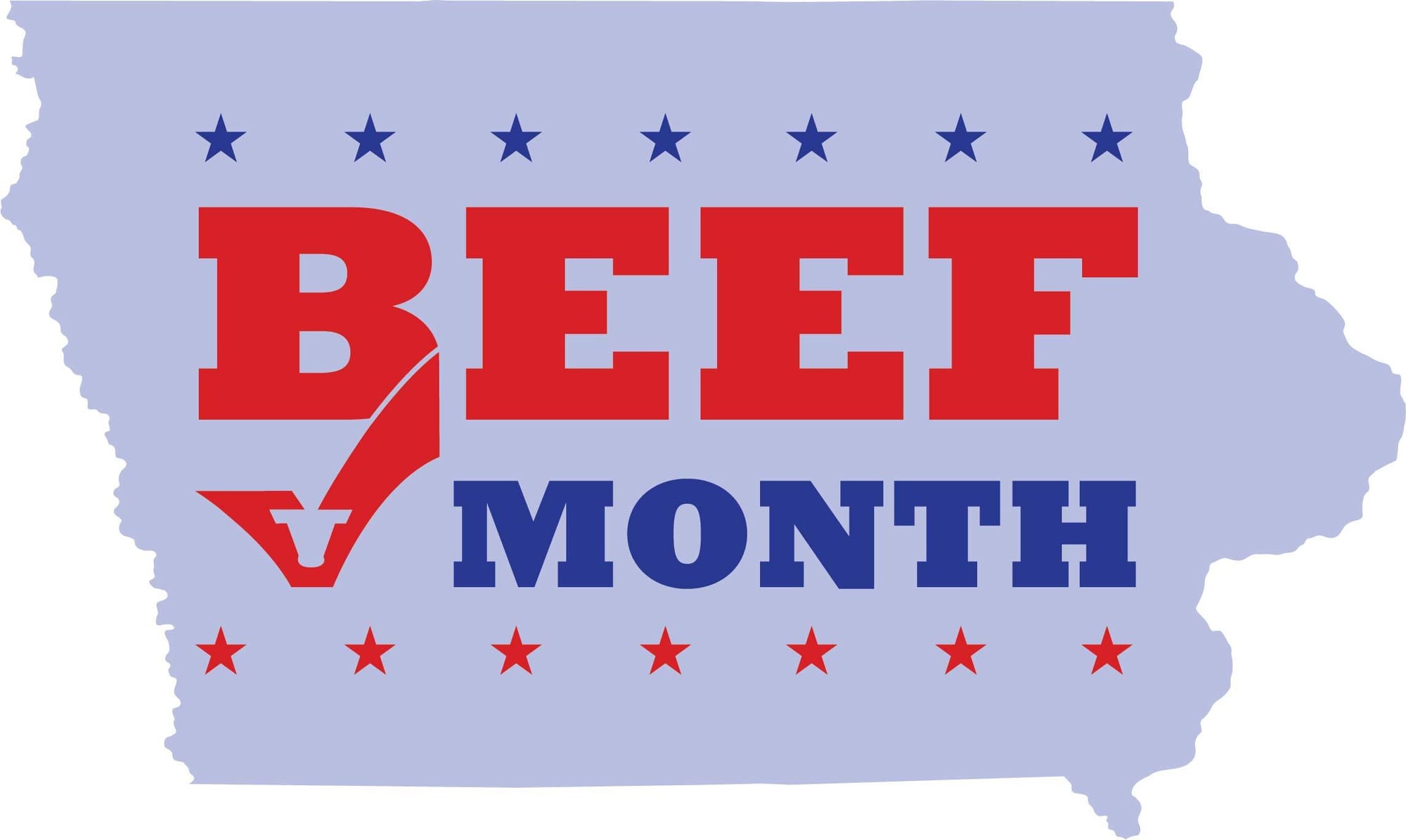 There are more than 25,000 cattle operations in the state and more than 19,000 farms with beef cows, according to the analysis of the 2017 and 2020 Census of Agriculture. Iowa farms total 3.9 million cattle and calves, including 905,000 beef cows and 1.29 million cattle on feed. Those cattle on feed include animals in nearly 6,000 cattle feedlots. In 2017, Iowa's cattle industry contributed in excess of $6.8 billion dollars of economic activity and more than 19,000 jobs were directly related to the cattle industry in Iowa.
Maintaining healthy and sustainable communities is a core value of the beef community. In addition to contributing to the greater U.S. economy, beef farmers are dedicated to being responsible citizens and active participants within their communities. In the spirit of cattlemen caring, the Cherokee County Cattlemen's Association recent charitable activities.
"We recognize Americans are struggling to make sense of, and adjust to, an unusual and quickly changing culture," said an Iowa Beef Council representative. "Iowa cattle producers are facing similar issues. At the same time, we want beef lovers to rest assured we're committed to providing the same delicious, nutritious, and reliable beef products day-in and day-out. Americans can count on our producers to put beef on their dinner tables."
Cherokee county beef farmers are an integral component of beef support and information in Iowa. Meanwhile, the Iowa Beef Industry Council works to support the state's beef farmers through its outreach in education, promotion and research. Through a Beef Checkoff Program, funded by a $1-per-head national assessment, and a $.50-per-head state fee, it helps support efforts such as the Beef. It's What's for Dinner. national advertising campaign and international, national, and in-state work in the areas of beef promotion, research, consumer information, industry information, international marketing, and producer communications.
These programs have pivoted recently to respond to the worldwide coronavirus pandemic, with efforts reflecting the needs of a population concerned with day-to-day health and the availability of safe, wholesome and nutritious food products, like beef. Since the pandemic was identified the IBIC has adjusted its efforts to engage with its audiences in different ways. For instance, because many events IBIC is involved with have been cancelled, face-to-face messaging has been delayed. Furthermore, with three out of four consumers under stay-at-home orders, they are cooking more meals for more people, more often. IBIC is leveraging its extensive library of content, including advertisements, recipes, cooking videos and educational materials about beef nutrition to help consumers while they are home during the pandemic.
Tips on beef preparation and recipes are being provided through Beef Checkoff-funded content on the Beef. It's What's For Dinner website, including recipe collections, cooking lessons and beef safety information. For daily cooking tips and budget-friendly recipes follow the Iowa Beef Council on Facebook.