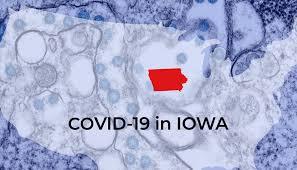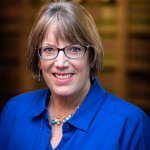 By KATHIE OBRADOVICH, Editor | Iowa Capitral Dispatch
Iowa has not reached the peak for COVID-19 cases. An expansive, $26 million testing program recommended by a popular actor is just getting started. Outbreaks are continuing to spread in nursing homes and packing plants. And hospitals continue to raise alarms about shortages of personal protective equipment for health care workers.
Iowa is currently in the top 10 of states for rapid spread of the virus, according to a study by 24/7WallSt, based on percentage increase in cases, cases per capita, population density and COVID-19 related deaths.
A record 648 new cases were reported Saturday, with the expansion of testing at long-term care centers and packing plants. That was before the start of the Test Iowa surveillance testing. Another 384 were reported positive Sunday; a total of 11 deaths were reported over the weekend.
It seems like a perfect time to start reopening Iowa. And it probably is – politically speaking.
Gov. Kim Reynolds on Friday announced the first baby steps toward reopening the state: allowing non-emergency surgeries to proceed and opening farmers markets. She indicated that this was just the windup pitch and that she would announce more plans Monday to reopen areas of the state, effective May 1.
The zeal to reopen may seem strange, given that in the view of the rest of the country, Iowa never really closed. Iowa remains one of the minority of states that never enacted a statewide "stay home" order and general non-essential business shutdown. Instead, the governor shut down specific types of businesses, leaving open sporting goods stores, garden centers, craft stores and many others. Manufacturing shutdowns have been spurred by infection among workers, not the government.
It also may seem odd given that Reynolds has been saying all along that her decisions are being driven by data. And yet, on the eve of the largest data-collection operation to date ─ the TestIowa program designed to provide drive-through testing ─ the governor apparently decided to forge ahead, albeit on a limited basis, without waiting for the results of a single one of those tests.
Widespread testing has been cited often by infectious disease experts as a prerequisite for reopening. But that presumes that the testing is actually conducted first. Reynolds is suggesting that just having a system in place for testing is good enough.
So what makes this the perfect time to start reopening the state? The ramp-up of testing is expected to lead to an increase in positive cases. The reopening of the state, regardless of how carefully it's done, will also likely lead to an increase in positive cases as people return to work and begin to gather again outside their homes.
How many cases can be attributed to mingling at farmers markets versus an increased level of testing? How many cases might result if certain types of businesses are open starting May 1? We'll probably never know. And if we don't know, it will be harder to pin blame for more sickness and deaths on decisions to reopen the state.
Don't get me wrong. I think Reynolds and her administration have done a lot of things right, including an admirable job by the Department of Corrections and director Beth Skinner at so far avoiding widespread outbreaks in the prison system. To date, 13 inmates and five staff members have tested positive at the Iowa Medical Classification Center in Coralville but no other facilities.
I want to see the state reopen as badly as anyone else. Too many businesses are on the brink of going under permanently. The longer Iowa stays closed, the longer it will take to recover. It's possible that some areas of the state that have seen few cases of COVID-19 can safely reopen if people remain committed to social distancing, wearing masks in public and protecting vulnerable populations.
But starting to reopen weeks before the state's peak of COVID-19 cases sends a confusing message. It suggests Iowans have done enough. We've done enough of protecting health-care workers, even though hospitals remain under orders to reuse PPE or even use expired masks, gowns and face shields.
It sends the message that we've done enough of protecting elderly Iowans, even though the virus continues to rip through nursing homes and claim a disproportionate number of lives there.
It sends the message that we've won, when we're just starting to seriously keep score. That's politics for you.