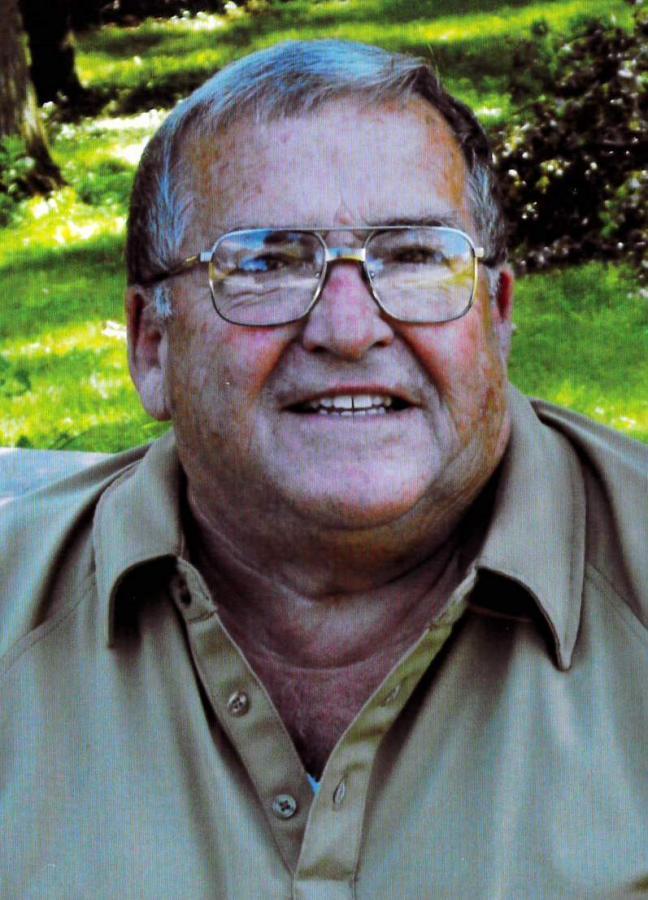 James (Jim) Franklin Bezoni, Sr., 77, of Aurelia, passed away peacefully on April 22, 2020, at Accura Healthcare in Cherokee.
Jim was born in Storm Lake, on April 28, 1942, the son of Harold and Mildred (Martin) Bezoni. Jim lived in his family's home in Aurelia his entire life. He attended school in Aurelia. Jim married the love of his life Karen Agnitsch on August 21, 1960. They were blessed with eight children, one whom died at birth. Prior to owning and operating his own service station Jim worked as a milkman for Nelson Dairy in Aurelia, a ward clerk at Cherokee Mental Health Institute in Cherokee, and a delivery person for Matt's Furniture in Storm Lake.
In 1967, Jim became the proud owner and operator of Jim's Skelly Service in Aurelia for 13 years until closing the doors in 1980. After the service station closed Jim worked at Pester Derby, Wiese Oil, and Holzhauer Motors in Cherokee. Jim spent the later years of his life working and retiring as a maintenance man at Sunset Knoll Retirement Home in Aurelia.
Jim enjoyed going for car rides with his soulmate Karen. He enjoyed fishing, hunting, going to the races, NASCAR (especially Dale Earnhardt, Sr.,), buying and selling at toy shows, and mowing lawns. He enjoyed spending time celebrating birthdays and holidays with his children and their spouses, grandchildren, and great grandchildren.
Jim is survived by his 7 children, Jim Jr. (Stacy) Bezoni of Aurelia; Kimm Bezoni (John Seel) of Norwalk; Connie Bezoni (Mike) of Enid, Oklahoma; Mike (Pam) Bezoni of Cherokee; Karla (Chester) Cates of Cherokee; Tamie (Doug) Mummert of Cherokee; and Billy (Tami) Bezoni of Cherokee. Jim is survived by 17 grandchildren, Spencer Bezoni, Jaime Bezoni, April Schossow, Kasey Kirschbaum, Kodi Lenz, Kelsey Jones, Erica Frey, Tyler Bezoni, Austin Bezoni, Rylee Bezoni, Kendra Mitchell, Jillian Cates, Brittani Cates, BriAnne Cates, Whitney Schroeder, Skyler Mummert, and McKenna Martin. Jim is also survived by 27 great-grandchildren; his brother and sister-in-law Harold (Buzz) and Barb Bezoni of Mount Pleasant. Brother-in-laws and sister-in-laws Jim and Deb Agnitsch, John and Patti Riggs, and Darlene Agnitsch all of Cherokee. As well as many nieces and nephews.
Jim was preceded in death by his wife of 58 years, Karen Bezoni on July 27, 2019; infant daughter Bonnie Bezoni; parents Harold and Mildred Bezoni; sister and brother-in-law Donna and Denny Hoeppner, sister Joyce Brady, brother-in-laws Bob and Jack Agnitsch; and nephew Kevin Agnitsch. Also, his many beloved pets including Snowball and Annie.
The family would like to thank Accura Healthcare of Cherokee and Hospice of Cherokee Regional Medical Center and all those who cared for Jim.
Funeral services for Jim will be held at a later date. Greenwood-Schubert Funeral Home is assisting with arrangements.