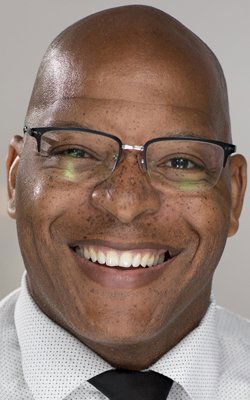 By DEON PRICE
The U.S. continues to experience more civil unrest and outrage from multiple incidents of excessive use of force by law enforcement on mainly black men. There have been nationwide protests, rallies and marches that were sparked by the killing of George Floyd and re-ignited the Black Lives Matter movement.
Like me, many may be thinking, "Here we go again."
We've been here before, another and another killing of an unarmed black man. It's almost become a season. I am sickened by the lack of regard for the value of life for another human being. However, there is a difference in these latest killings and, yes, I'm using this language intentionally to not abate the impact of what's happening here. There is no need to sugar-coat it or try to minimize it to avoid sounding too harsh. It is harsh. It is what it is. It's intentional and it's becoming more and more evident that these are deliberate racial attacks targeting black men.
Just this week a Wilmington, North Carolina, an officer was immediately terminated after a dash cam recording revealed him saying, "We are just going to go out and start slaughtering them f —- ni—-s." This person should also be charged and arrested for making terrorist threats. This was coming from a sworn police officer hired to serve and protect the public. It raises the question from a classic hip-hop song by KRS-One: "You were put here to protect us, but who protects us from you?"
What's different about this season of the Black Lives Matter movement is that we are seeing more immediate consequences to these racially motivated, violent attacks by cops. It took the New York Police Department five years to fire former officer Daniel Pantaleo for using a chokehold that killed Eric Gardner in 2017. Officer Daren Wilson was never charged for the killing of 18-year-old Michael Brown in 2014. Former Minnesota police officer Jeromino Yanez, who killed Philando Castillo during a routine traffic stop in 2016, was found not guilty.
Last weekend, NYPD officer David Afanador, 39, was fired and charged with "attempted strangulation" and "strangulation" for using a now-illegal chokehold on a man who was already handcuffed. The four officers involved in the killing May 25 of George Floyd in Minneapolis were quickly fired, charged and arrested. Six police officers in Atlanta have been fired and four of them have been criminally charged for using excessive force on two college students during a protest May 30.
It is finally becoming apparent to law enforcement leadership that consequences change behavior. If police officers break the law and violate human rights with unnecessary violence, they should be prosecuted. Being a sworn police officer should not exonerate them from breaking the law. As a matter of fact, they should be held to an even higher moral and ethical standard.
There is even more pressure from the public along with local and national leadership for new law enforcement policies and police reform. There's also a local movement to defund Bay Area police departments.
It is disturbing to learn that in response to recent firings and criminal charges being filed against these dangerous police officers, there have been several resignations by law enforcement personnel across the country in protest of these actions. So, what this officer backlash is saying to the public is, because they will now be held accountable for killing unarmed black people, they no longer want to be a police officer.
Is that message clear enough! It's crystal clear to me.
- Deon D. Price is an author and youth life skills coach who lives in Fairfield, CA. He can be reached at www.deondprice.com or thisyouthgeneration@gmail.com.