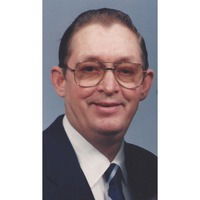 Marvin G. Christensen, 79, of Cherokee, passed away Tuesday morning, May 12, 2020 in the Cherokee Regional Medical Center.
Marvin was born November 15, 1940 at Viborg, South Dakota to Gifford and Eileen (Waggener) Christensen. He attended schools in Kingsley, Grand Meadow, and Cherokee. He lived in Kinglsey from 1953-1956 and lived in Grand Meadow Township from 1956-1959. Marvin began living in Cherokee on January 1, 1959 and he graduated from Washington High School in Cherokee in 1959. He was married to Carolyn Fuhrman on October 18, 1959. He was later married to Rosemary Weins in December 1978. He married D. Joann Knapp on September 9, 1989.
He worked in the dairy barn on the MHI campus for six years and then worked at Wilson Foods and Tyson Retail Deli for 37.7 years before retiring on May 1, 2003.
He was a member of St. Paul's United Methodist Church. He was a volunteer blood donor for the Siouxland Blood Bank and volunteered delivering mobile meals. He was a hard worker, kind and loving husband, father and grandfather. He loved having the cats Zany and Pepper sleep on his lap. He enjoyed golf, square dancing, camping, tv sports, playing cards, and having coffee with friends.
He was preceded in death by his parents, a brother Jim, a son Mark, and a nephew Tom Christensen.
Left to cherish Marvin's memory by one son and daughter, Brian Christensen of Omaha, NE and Lisa Rose, five step-children, Dick (Jerrilyn) Knapp of Cherokee, Kathy (Don) Morton of Oklahoma City, OK, Kim (Michael) Hart of Spring Hill, Kansas, Jeff (Tammy) Knapp of Bethany, OK, and Niki (Derek) Briggs of Akron, two grandchildren BriAnna Christensen and Chelsea Alvey, ten step-grandchildren, Jennifer Haler, Deanna Robinson, Chad Booker, Spencer and Brayden Hart, Annalisa and Wyatt Knapp, Skyler, Jaden, and Dexter Briggs, four step great grandchildren Austin and Colyn Robinson, Alena Booker, and Clayton Wittrock, two great grandchildren Jaxon Alan and Trenton Alexander, many nieces, nephews, aunts, uncles, cousins and friends.
Funeral arrangements are currently pending at the Boothby Funeral Home in Cherokee, Iowa. Online condolences can be left at www.boothbyfuneral.com