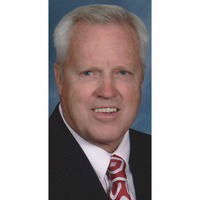 Nathan E. Leidahl, 74, of Cherokee, passed away Saturday morning, May 9, 2020 at Sanford Heart in Sioux Falls, S.D. following a short illness.
Nathan Edward Leidahl was born on April 22, 1946. He was born the fourth child to Florence (Burgeson) and Gordon Leidahl, Sr. He was baptized and confirmed in the First Lutheran Church in Sioux Rapids. He received his schooling at Cornell and Sioux Rapids, graduating with the class of 1965. After school he worked for Unruh's Furniture in Laurens. He attended Estherville Junior College and graduated from Westmar College in LeMars with a degree in Industrial Arts and Interior Design. He went on to get his Master's Degree from Drake University through Buena Vista College with Education Administration.
Nathan was married to Cynthia Dandy on June 24, 1967. To this union was born two children, a daughter Lorie Lynn and a son Jason Jacob Edward. Nathan taught industrial arts and coached girls' basketball for two years at Lincoln Central. In 1974, he moved his family to his home town of Sioux Rapids when he began teaching at Sioux Rapids High School. While at Sioux Rapids Nathan filled many roles as teaching industrial arts, drove the school bus, coached football, softball and track and he took early retirement after 30 years. During the summer months he owned and operated Nate's Painting both in Sioux Rapids and Cherokee. He raised and loved bulldogs. He was on the swimming pool committee and First Lutheran Church board and was also the Mayor of Sioux Rapids for a few years.
On August 30, 2008, Nathan married Carol Snapp in Cherokee. They made their home their where he began teaching industrial tech and welding at Cherokee Washington High School and Marcus-Meriden-Cleghorn High Schools. He taught welding at the collegiate level at WITCC in Cherokee and at Iowa Central in Storm Lake. He was an important part of helping to renovate and update the WHS industrial tech department. At Cherokee, Nathan also drove a bus route during the school year and transported athletes and students to school events. He had worked for Hy-Vee Pharmacy delivering prescriptions. Nathan served on the Cherokee Board of Adjustment for 10 years. He volunteered at numerous track meets working in multiple areas always helping where needed.
Nathan was a faithful member and Elder of the Memorial Presbyterian Church in Cherokee and contributed to committees within the church. He enjoyed delivering mobile meals and visiting shut-ins within the Cherokee community. He looked forward to being able to play cards once a month with friends. Nate took pride in his yard and enjoyed gardening. He was proud of his Norwegian heritage. He loved spending time at the Lakes of Okoboji boating and teaching his grandchildren to ski. He enjoyed any activities involving his grandchildren. He also enjoyed traveling with Carol and his siblings on bus trips and most recently a trip to Alaska. If Nathan came into a room of strangers, he knew them all before he left and they knew him. He enjoyed life and always making new friends.
He was preceded in death by his parents, a brother Gordon Leidahl Jr. of Sacramento, California, two infant grandchildren and a brother-in-law Robert Marsh of Illinois.
Left to cherish his memory are his wife, Carol, daughter Lorie (Doug) Destigter of Sioux Center, and their children Naomi, Dana, and Natalie, a son Jason "Jake" Leidahl of Sioux Falls, South Dakota, a brother Gerald (Virginia) Leidahl of Ridgeway, two sisters Shirley (Don) Bright of Cherokee, and Lois Leidahl Marsh of Des Plaines, Illinois, sister-in-law Cindy Leidahl of Sacramento, California, brothers-in-law John (Tammy) Wittkamp of Milford, Jim (Patty) Wittkamp of Marion, and a sister-in-law Marijeanne (Dennis) Waterbeck of Fort Worth, Texas, and many nieces, nephews, and a host of friends.
Funeral services will be held on Saturday, May 23rd, at 10:30 AM at the Memorial Presbyterian Church in Cherokee. Rev. Eric Wright will officiate. Burial will be in the Lone Tree Cemetery at Sioux Rapids. There will be a family prayer service at 10:15 AM at the church on Saturday. Visitation will be on Thursday, May 21st from 1 PM until 7 PMand on Friday, May 22nd from 10AM until 7 PM at the Boothby Funeral Home in Cherokee. Online condolences can be left at www.boothbyfuneral.com
In lieu of flowers the family requests memorials to the Memorial Presbyterian Church or Cherokee School System to Benefit the Washington High School track program or the Washington High School Industrial Tech program.