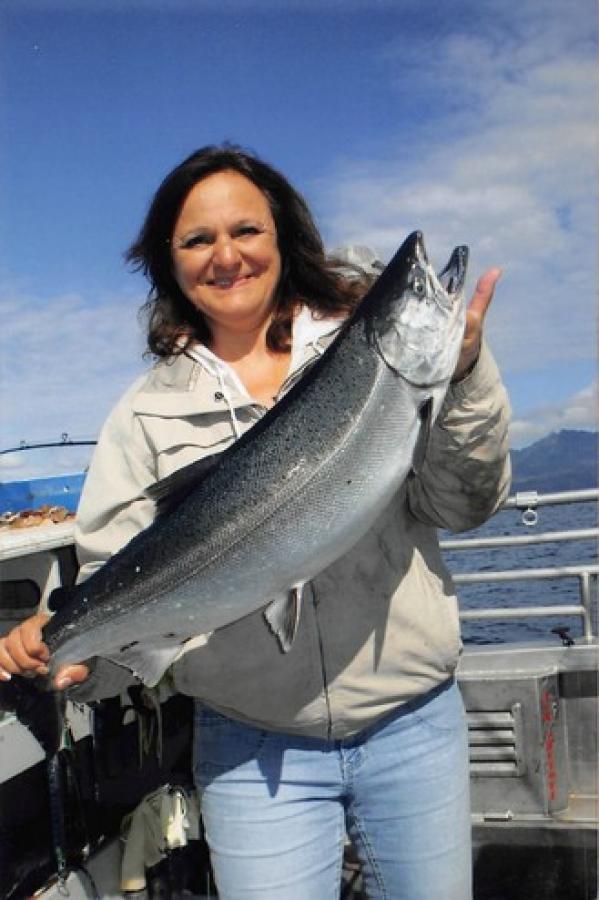 Paula Louise Thea, 61, of Quimby, passed away on Wednesday, June 24, 2020, at her residence with her husband by her side.
Paula Louise Rhea, the daughter of Gus and Pauline (McManigal) La Scala, was born October 10, 1958, in Sioux City, Iowa. Her childhood years were spent in Sioux City where she attended St. Joseph Catholic School and later graduated from Heelan High School. After high school, Paula worked various jobs. She lived in Spencer and various NW Iowa communities before moving to Cherokee in 1998. She worked for Wilson Foods for over 15 years and was proud to have had a perfect working attendance over that span.
On May 10, 2014, Paula was united in marriage to Randall Rhea at Quimby. They lived on acreage outside Quimby, where she enjoyed sitting on her deck with Randy and watching all the wildlife. Paula also enjoyed garage sales, fishing in Alaska, traveling, camping, and planting flowers. She was an excellent cook, especially Italian cuisine. Most of all, she loved spending time with her family and friends.
She was preceded in death by her parents, Gus and Pauline LaScala; and one sister, Teresa Mesenbrink.
She will be lovingly remembered by her husband Randy Rhea of rural Quimby; two sons; Jessie (Lacy) Kreisel and their children, Jaxen, Hayden, and Paxton of Logan, and Cory (Katlyn) Kreisel and their daughter, Scarlett of Cherokee; one step-son, Jessie Rhea of Cherokee; three brothers, Dan (Karla) La Scala, Steve La Scala, and Joe (Pat) La Scala; one sister, Jenny (John) Klemish; brothers-in-law, Kenneth (Colleen) Rhea of Quimby, Robert Rhea of Quimby, and William (Terry) Rhea of Avon, MN; also several nieces, nephews, other relatives and friends.
A prayer service will be held at 7 PM on Monday, June 29 at the Greenwood-Schubert Funeral Home in Cherokee. Pastor Larry Ostercamp will officiate.
A public visitation will be held from 5-7 PM on Monday, with the family present during that time at the Greenwood-Schubert Funeral Home in Cherokee.
Interment will be at a later date.