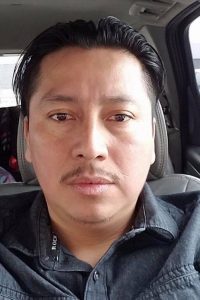 Marvin Leobardo Cax-Agueda
ORANGE CITY, Iowa - The Sioux County Sheriffs Office is seeking your help locating a person in connection with a sexual assault investigation.

Marvin Leobardo Cax-Agueda, born January 18, 1995, weighing approximately 170 pounds, standing 5-foot-1, and driving an orange Dodge Dart; is wanted on pending sexual assault charges.
f you know his whereabouts or have seen this individual, you are asked to contact the Sioux County Sheriff's Office at 712-737-2280.