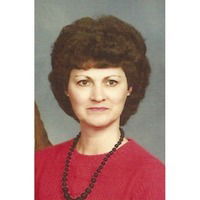 Rachel J. Woltman, 77, of Cherokee, passed away Friday evening, June 26, 2020 at her home with her family by her side.
Rachel was born in Spencer, Iowa to Russell & Edna (Shelgren) Lovrien on September 23, 1942. Her parents who were both school teachers moved their family to the Humboldt area where Rachel lost her father at 5 years of age. Her mother remarried to Jim Devine and moved to the Quimby area. Rachel enjoyed playing 6-Girl basketball and was All County 1st Team Guard her last 3 years on the team. She won a scholastic award for the highest academic score in the State of Iowa and then graduated from Quimby High School in 1960.
Rachel met Gerald on a blind date one month after her 16th birthday in 1958, he was 17, and they married on February 18, 1961. Rachel and Gerald farmed together for 48 years where she kept a very large garden of almost every vegetable known. She was also active with the Mount Pleasant Presbyterian Church and sang with the Pleasant Tones sextet group.
Rachel found numerous ways to contribute to the community by working with local chiropractors for 14 years, was secretary for the Association for Retarded Citizens (ARC) and managed the Medi-Equip home healthcare store for 7 years. Rachel and Gerald moved to Cherokee in 2002 and she eventually retired in 2008. Rachel continued to help on the farm until Gerald retired in 2009.
Rachel is survived by her loving husband Gerald of Cherokee; three children: Rick Woltman and significant other Patty Christensen of LeMars, Steve (Laura) Woltman of Overland Park, KS and Lisa Woltman of Cherokee; three grandchildren: Rebecca (Chris) Joens of Warrenton, MO, Kaylee Woltman and significant other Arvind Raj Murali of Wichita, KS, Corey Woltman of Overland Park, KS; four great grandchildren: Hunter, Noah, Jackson and Anna Joens of Warrenton, MO; her siblings: Kenny Lovrien of Charles City, Richard (Charlotte) Lovrien of Lincoln, NE, Dr. Fred (Sharon) Lovrien of Sioux Falls, SD, and many nieces and nephews.
She was preceded in death by her father Russell Lovrien, mother Edna (Jim) Lovrien Devine, brother: Alan (June) Lovrien, and sister-in-law Mary Lovrien.
Funeral services will be held on Thursday, July 2nd at 10:30 AM at the Memorial Presbyterian Church in Cherokee. Rev. Eric Wright will officiate. Burial will be in the Grandview Cemetery at Quimby. There will be a family prayer service at 10:15 AM at the church on Thursday. Visitation will be on Wednesday, July 1st from 1-7 PM with the family present from 5-7 PM at the Boothby Funeral Home in Cherokee. Online condolences can be left at www.boothbyfuneral.com .
For those unable to attend the service, it will be live streamed on the Boothby Funeral Home website with the assistance of Fuller Digital Solutions.