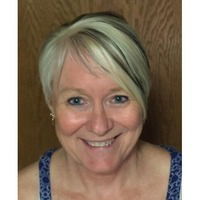 Victoria L "Vicki" Dilocker, 60, of Cherokee, passed away Tuesday, April 28, 2020 in the University of Nebraska Medical Center in Omaha, Nebraska.
Vicki was born on April 13, 1960 at Mason City. She grew up in Clear Lake, graduating from Clear Lake High School in 1978. She then attended North Iowa Area Community College in Mason City, Iowa, graduating with a LPN Degree. She was married to Timothy Dean Dilocker on December 8, 1984 in Cherokee.
Vicki had worked as an LPN at the Cherokee Mental Health Institute, as a Travel Nurse, Glenwood Resource Center, and at the Cherokee Regional Medical Center for many years.
Vicki was a member of the Trinity Lutheran Church in Cherokee, and was also a member of ABATE. She enjoyed Origami Owl, spending time with her family, especially her grandchildren, and had a love for horses, landscaping, and planting flowers.
She was preceded in death by her mother and father LaVonne and George Eliason, and her mother-in-law June Dilocker.
She is survived by her husband Timothy of Cherokee; one son and two daughters: Stephen (Beth) Dilocker of Nutley, New Jersey; Leeha (Josh) Keck of Cherokee; Jade (David) Walton of Cherokee; seven grandchildren: Julian George, Jonathan Dean, Riley June, Eva Louise, Bennett Mark, Stormy London, and William Allan; her father-in-law: B.C. "Bud" Dilocker of Cherokee.
Memorial services will be held at a later date. The Boothby Funeral Home in Cherokee, is assisting the family with the arrangements. Online condolences can be left at www.boothbyfuneral.com