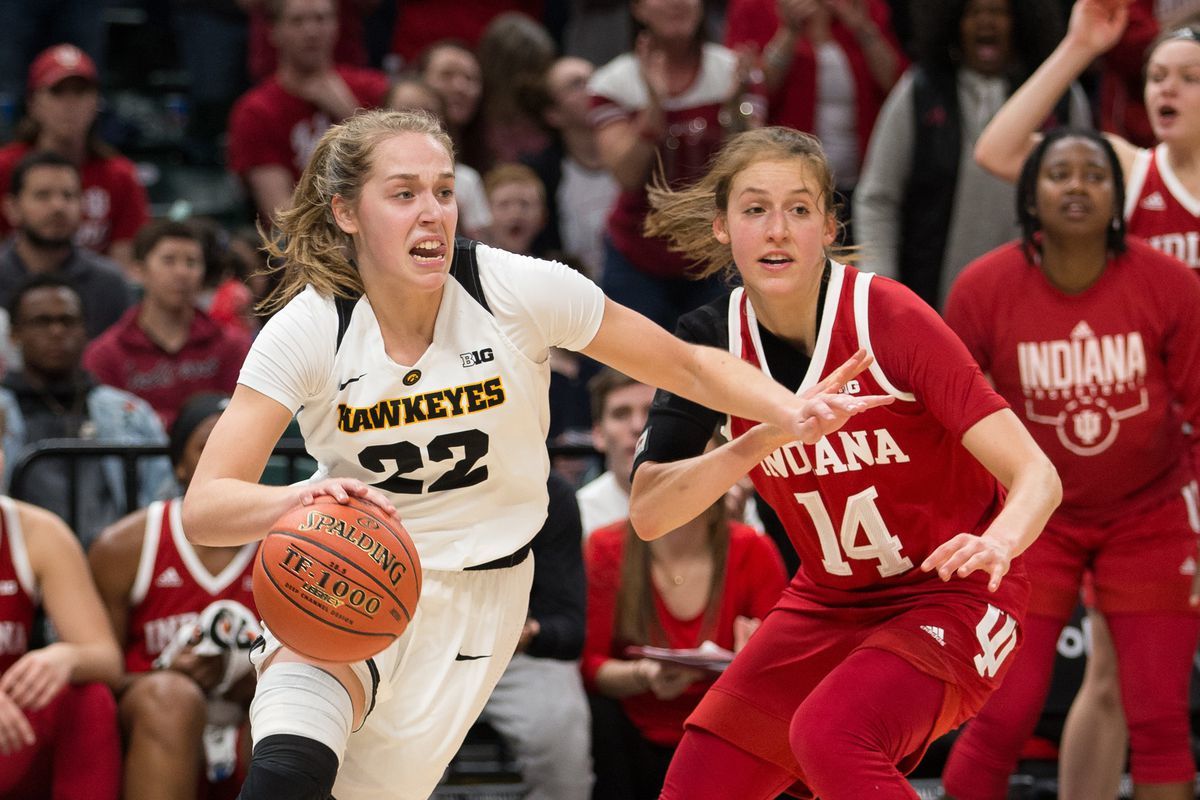 IOWA CITY, Iowa - The Hawkeyes' Kathleen Doyle was named Big Ten Player of the Year on March 2, the third year in a row the conference's top individual women's basketball honor went to an Iowa player.
Doyle also was named to both the media and coaches' 10-player All-Big Ten first teams.
Doyle was named Player of the Year by media and coaches after the 5-9 senior guard averaged 18.2 points, 6.4 assists and 1.7 steals in 29 games this season, shooting 44.6% from the floor.
In conference play, she averaged 19.8 points and a Big Ten-best 6.3 assists, with two 30-point games and seven additional 20-point games.
She follows in the shoes of two-time Big Ten Player of the Year Megan Gustafson, the Hawkeyes center who also was named National Player of the Year as a senior in 2018-19.
Doyle was also a unanimous first-team selection for both media and coaches. Eight players were listed on each first team: Doyle, Indiana's Ali Patberg, Maryland's Kaila Charles, Michigan's Naz Hillmon, Northwestern's Lindsey Pulliam, Ohio State's Dorka Juhasz, Purdue's Ae'Rianna Harris and Rutgers' Arella Guirantes.
Iowa sophomore Monika Czinano was a first-team pick by the media and a second-team selection by the coaches.